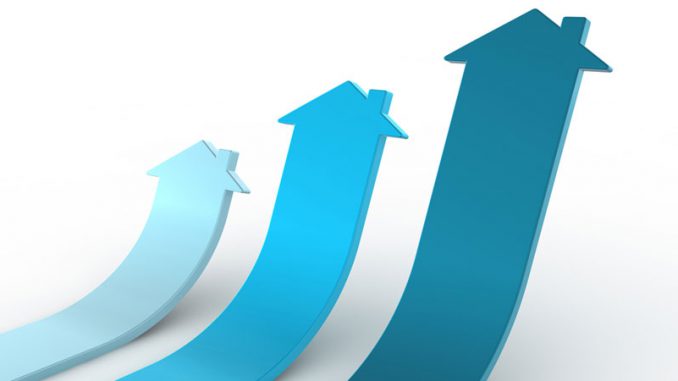 A January full of frost and cold didn't put the dampeners on the property market. Rightmove enjoyed a 5% increase of visits to their site since Boxing Day adding weight to the theory that the time between Christmas and New Year is the optimal time for prospective buyers searching for homes and a great time for sellers.
The house price index on Rightmove shows the average national asking price of property is £300,245 which is up 0.4% from last month and up 3.2% on last year.
The East of England as usual is above the national average asking price £332,088 – up by 0.8% since last month and up 6.1% on last year.
Average first time buyers prices are up 2.6%.in January and up 6.4% on last year. If you are a first time buyer now is the time to buy as there are less buy to let investors snapping up those one and two bedroom properties compared to last year. Sales in this sector were down 13.2% in December so grab a bargain whilst mortgages are at competitive rates. The second steppers saw a 0.4% increase this month making the average asking price £255,387 – that is up 4.5% annually.
Nationwide's house price statistics for January showed a 0.2% increase on the average national selling price making it £205,240 with an annual change of 4.3%. Nationwide report that the economy has remained strong than expected in light of Brexit and as employment has remained stable too this is a great combination for home buying.
Chris Plummer Relationship Manager at Tortoise says "We've seen a lively start to 2017, with a good selection of properties coming on to the market which are still being purchased within a 12 week period from launch. Peterborough is seeing record low unemployment, this with the continually low interest rates, is meaning that confidence is still high locally in the housing market. We do expect to see a selection of new property come on to the market in both the first and second quarter of 2017, due to the success of the new local building sites which includes the Cala development which has proven to be very popular indeed."
In the near future, we'll be launching properties in Marketstede, Molyneux Square & Redshank Way here in Hampton, Peterborough.
Whatever is happening in the country our experience shows us that people still want to buy and sell houses. Life continues, people have plans and aims and buying property is a part of this. If you are looking to sell, use our free valuation tool to start you off or give one of our friendly team a call. If you are looking to buy keep up to date with our latest properties, news and blogs and check out www.tortoiseproperty.co.uk or find us on our social media channels via Facebook, Twitter or Instagram.