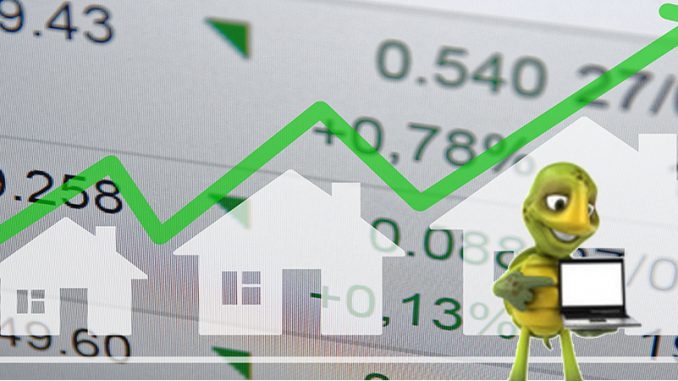 Now we are firmly in 2017, the last 12 months have been reviewed by many of the property portals and nationals showing how property prices are up 7% during that period. This means property continues to provide positive equity and is still a great investment even after the ups and down of last year.
If you are thinking of buying a property how about "getting your ducks in a row?" What does this mean with property? Well, when buying a property we frequently come across questions like "How do I sell a house?", "Who do I get to value my property?", "How do I value my property?", "How much will it cost me to move?", "How much can I afford to pay for my next house?", "How does the legal side work?", "How long does it all take?". We can answer all these questions before you search for your new home, which means you are prepared and organised when the perfect home is available to purchase.
Look out for our new boards around Hampton and Peterborough. Why have they changed? Our new boards add a level of vibrancy whilst maintaining our professional standard which is in keeping with the professional homes that we represent.
We have a great apartment for first time buyers that is also suitable for a buy to let investment. Located in Hampton Vale this modern two bedroom apartment is just £140,000.
http://www.rightmove.co.uk/property-for-sale/property-63792137.html
We also have available, a four bedroom executive property in the sought after village of Kings Cliffe. Fancy a look round? Take a look at our property video below as well as the link to the full property.
http://www.rightmove.co.uk/property-for-sale/property-64209374.html
If you are selling, then coming on board with Tortoise ensures you are working with marketing professionals. Our figures speak for themselves. www.estateagent4me.co.uk rates agents on several points and here at Tortoise we outperformed many of the larger agents with a 95% success rate for sales, an average of only 21 days to sell and 102% of sales v asking price achieved*.
Our 12 week Marketing Plan is the key to success coupled with your one and only point of contact throughout the sales process being your personal Relationship Manager. From valuation to viewings, offers to sale, your Relationship Manager will know what is going on with your transaction all the way, providing you with peace of mind.
If you would like to find out more about buying a home, buying to let, selling your home or property rentals contact our friendly and helpful team today. Check out our website www.tortoiseproperty.co.uk and our Facebook page to see some of the latest property news and are recently listed properties.
One of our most recent properties is a great 4 bed Victorian property located centrally for the city on Oundle Road. This property has been refurbished to a high standard and is available to let for £1150pcm.
*Based on statistics on www.estateagent4me.co.uk which are correct from December 2016.