Pricing is one of the key elements of our 12 week marketing plan when selling your home. Go in too high and you are likely to put off potential viewers, go in too low and you might not get the profit you were hoping for. Listening to your agent in this scenario is key.
Marketing your home means using competitive edges to put it ahead of the competition ensuring you get enough viewings to sell at the right price. We use strategies in order to work with the market month in month out, where asking price and sale price data changes. Particularly pertinent in a local market where savvy buyers do their homework. Follow our blog where we track the national and regional price changes on a monthly basis.
Our Relationship Managers have expertise in pricing local properties within the correct band for in our local areas. This is where Tortoise holds a 'neighbourhood advantage' over our local competitors as we have sold 100% of our instructions locally in the past six months as shown on estateagents4me.co.uk (correct at time of writing).
Also, when you are looking to get the maximum value for your home we advise never to price more than 5% over the price you'd like to achieve. Sold price data is available on Rightmove so it is relatively easy to judge where to place your pricing but your agent should have up to date knowledge of how the market is performing and can advise accordingly.
Pricing is key to the search criteria used on Rightmove and Zoopla. There will be an expectation from buyers as to what property they expect to see with a price range. It is important that your property sits within the correct search banding on the property portals so as many potential purchasers as possible see that your property is available for sale.
During a valuation our Relationship Managers will talk with you about the correct pricing strategy. In addition to discussing a price range they will discuss the best method (ie 'offers in the region of, offers over, price guide and asking price etc) to achieve a price you are happy with.
Pricing with the advice of your agent means you should have a competitive edge, therefore pricing a little lower will mean you could get more offers. More offers means higher selling price as once competition is introduced many of our home sales exceed asking price.
Gary Peats Comments:
In the last few weeks locally we have seen many houses that have been priced correctly going above and beyond the asking price, being marketed £160,000 and going up in excess of £170,000. The shows the importance of putting the property on the market at the right price and driving it up once you have interested parties. This is something we like to do a lot of at Tortoise.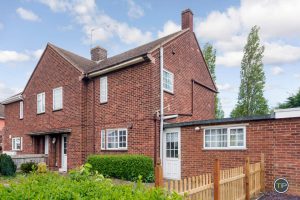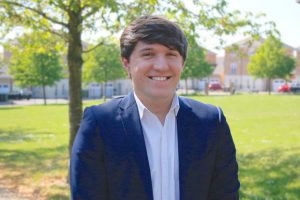 If you are looking to sell, use our free valuation tool to start you off or give one of our friendly team a call. If you are looking to buy keep up to date with our latest properties, news and blogs and check out www.tortoiseproperty.co.uk , our Facebook page or our blog.