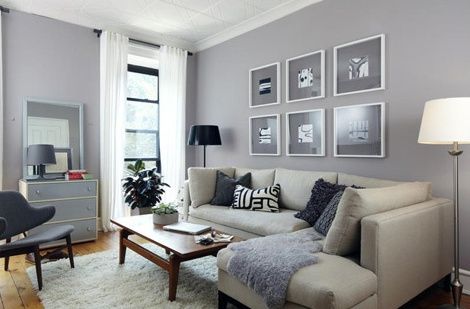 Top tips to prepare your house for a viewing
Viewings can be a nerve wracking process but they need not be. Just being prepared for the potential buyers to see your property at its best showing off the highlights and giving them a sense of what life is like is all you need to do. You are not in this process alone and every step of the way our team are there to help so we've put together our top tips for preparing your house for a viewing.
Tidy up
This might seem like an obvious one but it is one of the most important. So put away your file of papers, move the dogs toys and clear the counter tops of your non-essential bits and bobs. Potential buyers need to imagine themselves living in your property so make it clean and clear. Make the beds, put fresh towels in the bathroom and de-clutter.
Lose the kids and the dog for half an hour
You might have the best behaved family in the world but it can be disconcerting for potential buyers to have children running through the house whilst they are viewing. The same applies to pets. Some buyers may not like the attention your dog wants to show them so perhaps tag team with your partner and take the children/dog to the park whilst the viewing is taking place.
A breath of fresh air
It is true to say that when entering a property it is good if it smells nice. Though we don't mean overdoing the air freshener, think about adding fresh flowers and opening a window. Good old fashioned baked bread and coffee work wonders or perhaps light a scented candle.
Pop the heating on
If your viewings are taking place during the colder months then pop the heating on to take the edge off. Comfortable temperatures in the house mean not too cold or too hot. Similarly, during those hot summer days (when we have them) open windows and doors to let in cool breezes.
First impressions count
Make sure the exterior of your property is clean and tidy. As those potential viewers walk up the path towards your home cobwebs on the front door aren't the best advertisement. When you sell a car you make sure it is in the best possible condition in order to get the best price. The same applies to your property. Make sure all hardware on your front door is clean and shiny and add a few bright planters for effect.
Tidy the garden
Your garden may be functional to you and your family but potential buyers need to imagine themselves living there so mow the lawn, do the weeding and put away the kid's toys. Make sure fences are in good repair and that your shed and garage can at least be entered.
Attend to any repairs
Broken cupboards, missing bathroom or kitchen tiles and grubby walls can make a poor first impression. A lick of paint and new door handles can make a huge difference to your tired old kitchen or bathroom and need not be too expensive. Replace any burnt out bulbs especially if your viewings may be in the evenings. Go for softer lamps rather than main lights.
Accessorise
A few extra thoughtful touches can go a long way in creating the best impression. Add a few colourful cushions and a rug to a neutral room. Put fresh flowers or a bright green foliage plant in as many rooms as you can. Make sure natural light flows into to any room it is a feature.
Here at Tortoise we know what sells homes and we are experts at presenting your property in the most appealing way. Talk to us if you are looking to buy, sell or rent and check out our website to see for yourself how high our standard of presentation is.