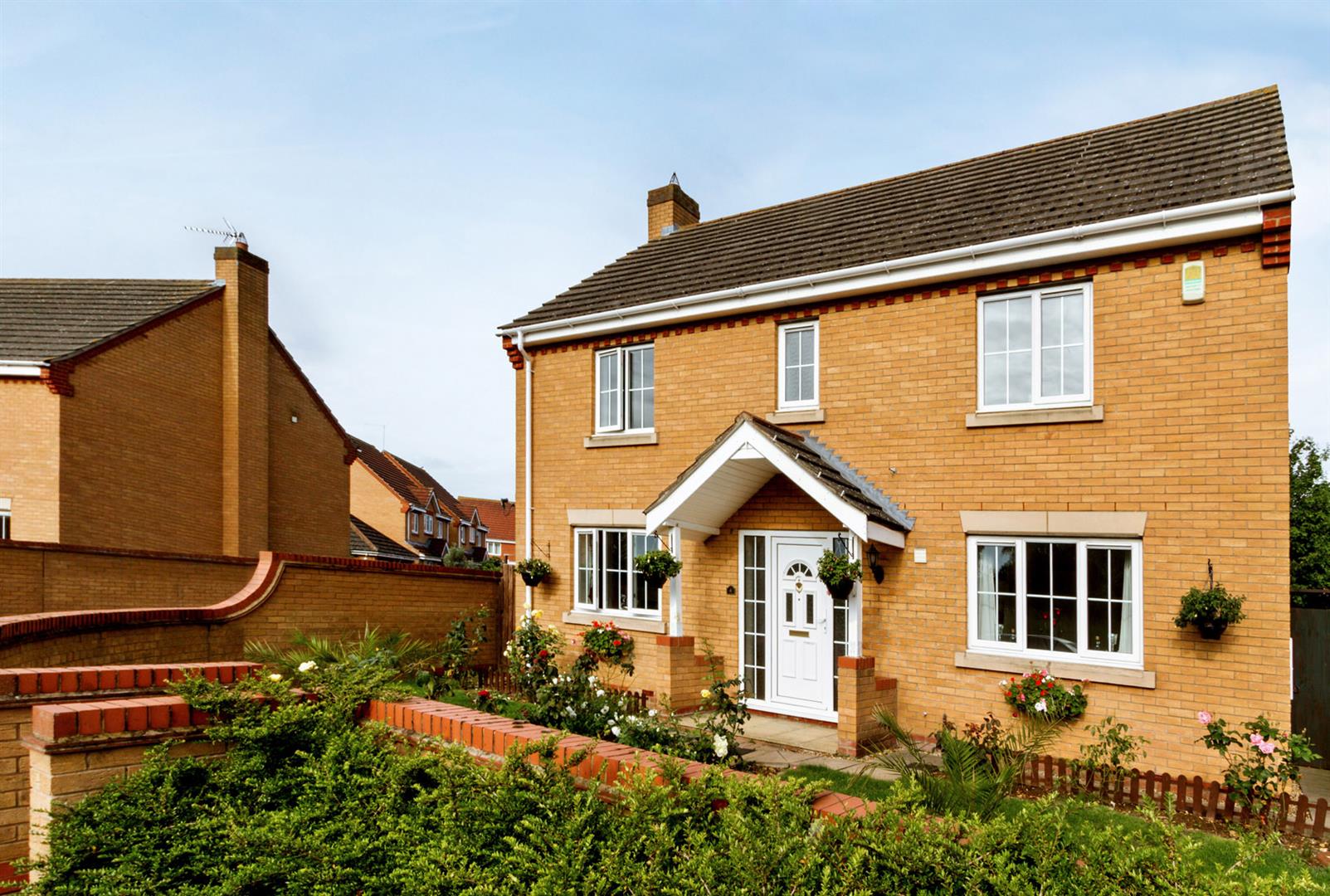 We're hurtling towards the holiday season, if you are thinking of selling your home a recent article by Rightmove suggests that once the turkey has gone cold people start to look at new homes in the period between Christmas and New Year.
If you are thinking of putting your home on the market, then be sure to contact us. We have been able to sell homes in as little as four weeks and during 2015 we have, on average, sold our properties at 99.06% of our asking.
Along this theme we have just SOLD a four-bedroom property on Holly Walk in Hampton, we achieved this utilising our media and digital services as part of our 12-Week Marketing Plan and Professional Photography.
We are currently offering up to £900 worth of enhanced marketing with a 12-week marketing plan. This include up to £400 worth of professional photography, up to £300 worth of targeted social media advertising, £75 worth of floor plans and £125 of premium listings with Rightmove.
In the spirit of Black Friday, which falls this week, we have this great property on Sorbus Close, Hampton that is now accepting offers over £240,000 , a spacious four bedroom house with no passing traffic, has space for not one but TWO cars on the tandem driveway, with this home you can entertain on the decking area in the summer with the ability to bring the entertainment into the home in the winter periods utilising the large family lounge, integrated kitchen and a dining area that can comfortably seat 8 around a dining table.
In the way of new properties coming to market here at Tortoise we've got a great bungalow at Clifton Court, Bradegate in Welland, a two-bedroom bungalow on at only £90,000 this is available only to individuals/couples over the age of 60. The property comes complete with a fully managed service for retirees (buildings insurance, window cleaning, ground maintenance, emergency call system, on-site scheme manager & other services.) with a service charge of £145.00 per month.
Another property coming to market that may interest investors is a property in Norman Road, Eastfield. This property is currently let to tenants who would love to continue to live, if possible, in this family home. At £150,000, with an annual gross rental of £7560 this property has a gross yield of over 5%. With the national press reporting anticipated house price rises in this region over the next 5 years with, this property is definitely worth a viewing
If you are new to Peterborough, check out our blog "Welcome to Peterborough" to see our 'Spotlight pieces' to help you choose which area of the City may suit you and your family best.
If you are looking to buy then we have a great selection for you. Take a look at Pernys Close, Hampton or Vale Drive, Hampton. We have new properties coming to market every week so why not start your search here www.tortoiseproperty.co.uk.
Tips:
Selling your home in the winter months takes a little different thinking to selling during the summer. Here are some hints/tips for you if your home is being marketed during the colder months:
1. Maintain your driveway/courtyard area and make sure it is well-lit. Buyers need to imagine your outdoor space in the summer, so add a few solar lights to pots and strategically dot them. If your garden is a jungle, cut it back and gravel an area to bring it up to date. Your front door area should be clean and welcoming too with plenty of light.
2. Create a warm and comfortable interior. Buyers need to imagine themselves coming home from work to a warm home. Put the heating on and light real or gas fires to create a cosy ambiance. You could light subtly scented candles and think about updating your soft furnishings if some of your furniture is tired looking. Simply by adding an elegant fur throw, a rug and a few textured cushions you'll have created a homely look. It is all about creating an atmosphere that makes your home become appealing in winter.
I hope you are enjoying our blogs, new ones are available weekly and our back catalogue can be found on our blog at www.tortoiseproperty.co.uk/blog
Chris Plummer
Relationship Manager