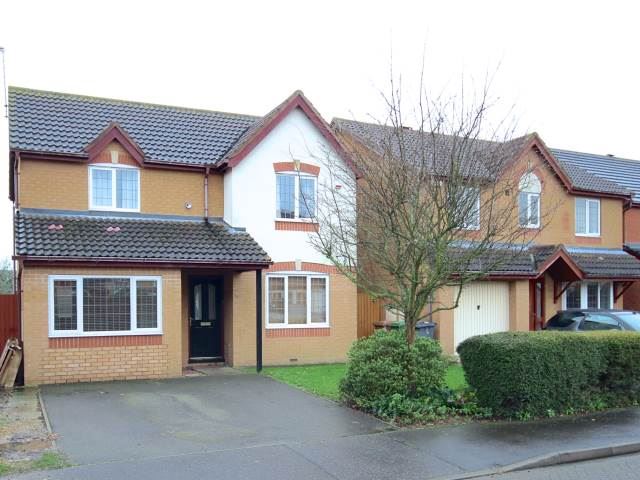 Welcome to 2016 and already we can see the market booming with new clients looking for rentals. Most people start the year looking to make big changes and moving in together or out from their parents house becomes a reality. Job changes too could mean relocation. Demand for property often outstrips supply and therefore we are always looking for properties to rent that fits our specifications.
We have been in property rentals since 2007 and our knowledge of the Peterborough market has grown. Working to our 6 week marketing plan, landlords can rest assured we actively market each rental that we take on. Sometimes properties will not even reach our social media advertising channels as they will have been snapped up by our existing client list.
This month's rental successes include: 
A large six bedroom detached property at Evergreen Drive in Hampton renting for £1,350 per month and a detached four bedroom property at Longfield Gate renting for £1,200 per month.
New properties to market include:
A large four bedroom detached property on Redshank Way, Hampton Vale renting for £1,250 per month.
A two bedroom flat at Magistrates Road, Hampton Vale renting for £625 per month.
A large three bedroom detached property at Coriander Drive, Hampton renting for £1,000 per month.
A large a three bedroom detached home at Houghton Avenue, Park Farm renting for £975 per month.
A three bedroom semi detached family home with single garage at Lavington Grange renting for £750 per month
A cosy two bedroom flat property with off road parking at Harn Road renting for £620 per month.
A large four bed town house at Buckthorn Road renting for £895 per month.
In the last two decades property prices have risen by 300% so if you are thinking of investing in property and becoming a landlord then now is a great time. We provide professional services to landlords and as part of this fully managed service you have online access to accounts, invoices and maintenance reports.
With house prices steadily rising purchasing a property could be the ideal investment. Talk to one of our Relationship Managers for further impartial advice on some of the best buy to let mortgage deals on offer. Average rents for UK property increased by almost 4% in 2015 so if you are looking to invest for the long term bricks and mortar could be one of the safest bets.
Peterborough benefits from being commutable distance to more expensive London and Cambridge and this is a marketable point for property.
Take a look at this short video detailing how our 6 week plan can work for you.
Tip for the month –
The government has announced that from 1 February 2016, all private landlords in England will have to check new tenants have the right to be in the UK before renting out their property.
Under the new rules, landlords who fail to check a potential tenant's 'Right to Rent' will face penalties of up to £3,000 per tenant.
The new law will mean that private landlords, including those who sub-let or take in lodgers, must check the right of prospective tenants to be in the country to avoid being hit with a penalty.
Please feel free to contact me with any questions via our website www.tortoiseproperty.co.uk  or via my Linkedin account.