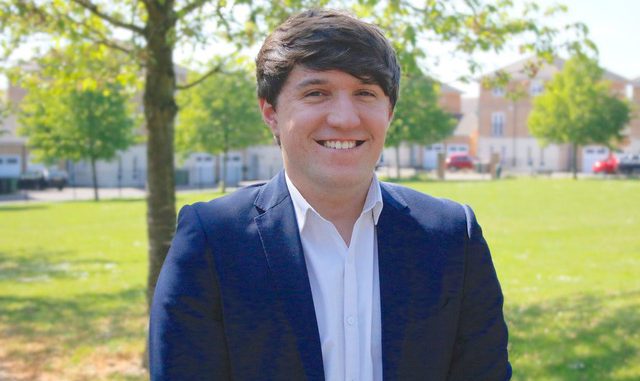 Our 'Meet the Team' feature focuses on Gary Peat, one of our Relationship Managers. Gary joined Tortoise in March 2017 after working with Bairstow Eves in Peterborough. Gary explains his role at Tortoise and explains what journey he has taken which has led him to build a career with Tortoise in this exciting industry.
My role at Tortoise Property
My role at Tortoise includes property viewings, negotiating offers and general sales progression through to property completions. As a Relationship Manager I work with Clients through the whole process of buying and selling offering clear, open and honest communication throughout the sales process.
What is the best part of your job?
The best part of my job is being able to help people to find a home and then support them in agreeing a price that all parties are happy with. I enjoy being able to support and to be a part of one of the biggest purchase decisions a buyer will make in their lifetime.
Where have you worked previously?
Since leaving education I worked at John Lewis in Peterborough where I given the opportunity to work across multiple departments including, catering, electrical and audio and TV. John Lewis gave me my first experience within sales where I was given the opportunity to connect and communicate with customers. I learnt how to listen to customers needs and match the many different available products to them as individuals.
I moved from John Lewis to Web Windows as a graphic designer. This was a role that had interested me while at School where I enjoyed the subject and the creative journey. While at Web Windows I improved my skills in working to a brief, working to tight deadlines, I learnt to be adaptable and to be self-reliant.
Although being a graphic designer was my dream job at school, I realised this was not going to be my career. At this point I wanted to move into a role where I could build a career and after researching different industries I found that Estate Agency Sales fitted my personality and skill sets perfectly.
I started at Bairstow Eves one of the country's largest Estate Agency where I learnt the basics of estate agency sales. This included negotiation viewings and sales progression.
What past experience brought you to work here?
I believe all my previous roles have given me skills that are used continually at Tortoise Property, giving me the foundation to build a successful career while helping my clients on a daily basis.
What are your interests?
I enjoy watching football, listening to rap music and I collect limited edition trainers.
Funniest/embarrassing moment at Tortoise?
Being the youngest in the office I'm learning about the eighties and nineties from my colleagues. I have become aware of modems, busby, engaged tones, pop-eye and Will Youngs 'Evergreen' this keeps my colleagues in the office entertained.