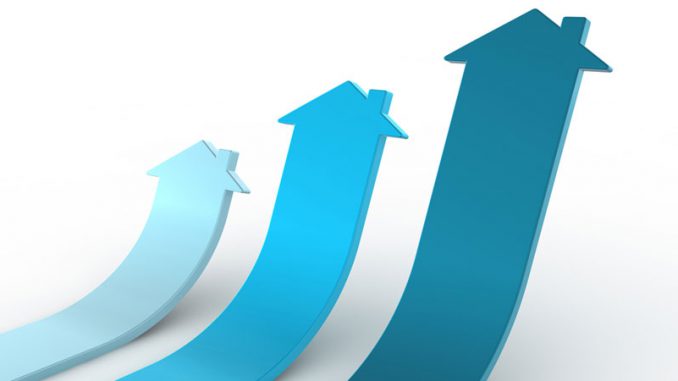 In the run up to Christmas the market traditionally quiets down but we would like to say if you are looking to put your house on the market then use the Christmas/New Year holiday period to prepare your property. As you take the Christmas decorations down, bring your spring clean forward as launching your property in the first quarter of the year brings the biggest audience to your front door. Boxing Day last year was Rightmove's busiest day, and  sees the start of buyers looking to move into a new property come spring. so capture those potential buyers by making sure your property is marketed to its full potential and stands out in a competitive crowd.
The house price index on Rightmove shows the average national asking price of property is £305,670 which is down 1.1% from last month and up 4.5% on last year.
In the East of England as usual we are above the national average asking price which here is £333,942 – down by 2.0% since last month and up 5.8% on last year.
From the figures, first time buyers appear to be the hardest hit with the increase in their typical type of property jumping 1.7%. Their annual rate of increase is now almost £15,000 and the average age of a first time buyer is now 33. The Chancellor has pledged to help in his Autumn statement within this is a £2.3bn housing infrastructure fund to help provide 100,000 new homes in high-demand areas and £1.4bn to deliver 40,000 extra affordable homes. For now though property is something that will only increase in value so if you are not on the ladder yet, get some advice on the plan you should be making to ensure you can. Our Relationship Manager can help you with advice on the buying process, including mortgage & financial advice.
The second steppers are faring a bit better nationally with a monthly rise in asking prices of just 0.6% which is an annual change of 5.6% compared with the 8.2% rise for first time buyers.
Nationwide's house price statistics for November showed a 0.1% increase on the average national selling price making it £204,947 with an annual change of 4.4%. Nationwide report that demand conditions have strengthened despite uncertain economic outlooks. Fixed rate deals remain the most popular especially for first time buyers and data from the Council of Mortgage Lenders suggests that over 90% of new mortgages are fixed rate deals.
Chris Plummer Relationship Manager at Tortoise says "After experiencing above average house price increases in the last 18 months, we do expect a lower increase in property values in 2017, with continuing low interest rates and accessible mortgage finance on offer, we do still expect to see a similar level of transactions/sales to take place as we saw in 2016.
Here at Tortoise, we sold 94% of our instructions while achieving an average of 102% of asking price in 2016. This performance is testament to the specialised marketing, the service offered to our clients and the experience & expertise of our staff."
Here in Peterborough Christmas means that it is business as usual for us at Tortoise, so if you're thinking of selling your property check out our online Valuation Checker or give one of our Relationship Managers a call on 01733 592020.
To keep up to date with our latest properties, news and blogs and check out www.tortoiseproperty.co.uk , Facebook or blog.