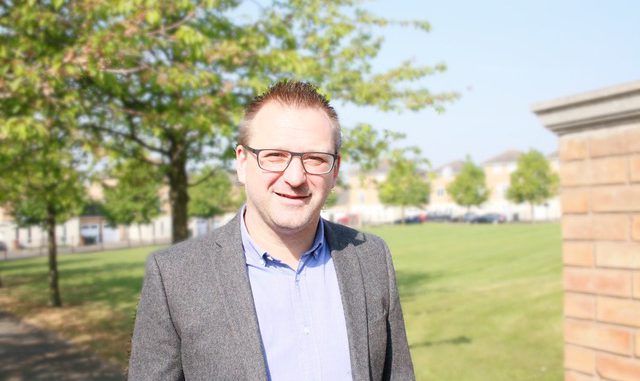 10 years ago I was given the name of my company, Tortoise Property, from my late friend Alan on a night out in London.  He loved the West End followed closely by the world of property.  Over two years he taught me the 'ins and outs' of lettings and property management after my career in financial services and mortgages.  I'm hoping he is looking down on me and my family with a smile on his face as sadly, due to cancer, his talent to teach people about the world of property was lost.
So Alan, over 10 blogs these are the highlights of ten years of hard work. The achievements, the people who have helped, the reasons to go to work, just like we used to do together; to be the best we could be, every single day.
Blog 1 of 10 – What's in a name?
If the name makes you think then you are our kind of client!  The tortoise perfectly represents the key elements of our industry.  A home, can be the most important place a person has in the world, it offers security, warmth and protection. A place where memories are made and kept forever, an emotional place that can make you happy and sometimes make you cry.  The place to return to from holiday, a place to celebrate birthdays, a place to raise children and a place to enjoy with friends and family.  This was Alan's instant reaction when I was searching for a name for the business.  Wherever you travel your home is always a part of you, just like the tortoise.
So we named the company and moved forward.  My little girl was born on the 13/12/2007, four and half months after the business started and as she grew, the business grew also.  However, in the first few years the name threw up a few challenges of its own.
'The slowest agent in town?' A few people mentioned this in the early days.  Many people, including friends, advised me to change the name.  However, I found the name to be memorable, a huge help when you're working with a limited budget.
The reality is today we have turned out to be the 'quickest agent in town' when selling houses, our average this year (2017) is 25 days!
Back to my little girl. As most dad's find, bedtime stories become an important part of the process of growing children's imaginations.  At this point we read Aesops fables and of course one of the most famous stories in the world, 'The Tortoise and the Hare'.  Perfect for our industry.
Fundamentally, I don't agree that our industry is institutionally dishonest. I don't agree that it has any more sharks, villains or 'con men' than any other industry we come across on a daily basis.  Generally, I find many colleagues in the industry to be genuine, with families, bills and commitments to meet – just like me.
However, what I do find is many of them behave like hares.  Rather than trying to be the best they can every day, they over promise and therefore under deliver on many occasions as they struggle with the pressure of their promises and the lack of investment in their product and services.
So we stick to our guns.  We choose to perform as tortoises rather than hares.  We invest in our product, we invest in our services and we invest in our people. Just like in the fables, our clients have the best chance of winning every time, this year we have sold their properties 95% of the time within our 12 week contract, 45% higher than the average estate agent in the UK.
Thanks for reading the first of my 10  blogs to celebrate our 10th anniversary and contact us on 01733 592020 or visit our web site at 
www.tortoiseproperty.co.uk
 if you would like to know more about Tortoise Property.
Mike Matthews