Property prices fell this month for the first time at this time of year since 2013. Nationally London prices are falling typically being 3.2% less than they were this time last year. Looking at national prices, almost all regions had a drop in asking price this month including the East of England though our yearly change is not in the negative.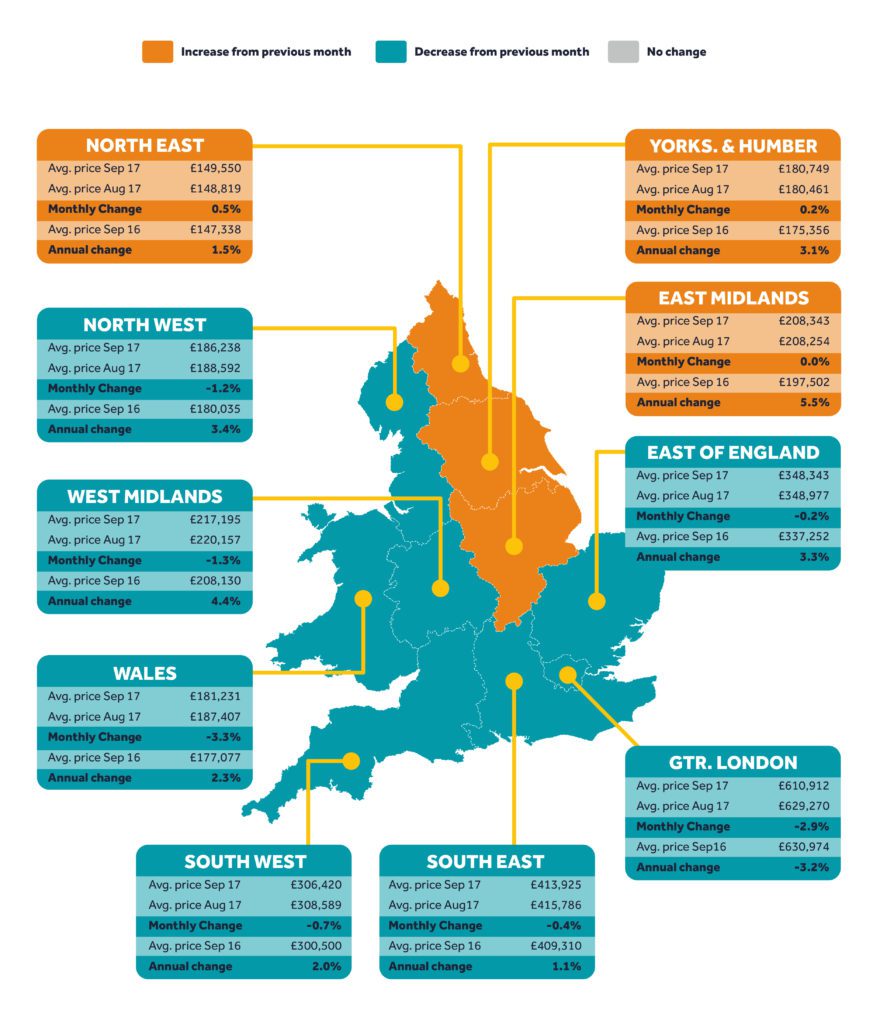 The house price index on Rightmove shows the average national asking price of property is £310,003 which is down -1.2% from last month and up 1.1% on last year. The East of England average asking price decreased by -0.2% to £348,343 though that figure is still up by 3.2% on last year. Number of agreed sales is up 4.8% showing that demand is strong for the right property at the right price.
The second steppers saw a 0.3% decrease this month making the average asking price £266,381 – that is up 2.9% annually. First time buyers pricing has increased 0.3% this month to £194,883 with an annual change of 0.2%. PropertyWire reported that there had been a large increase in annual lending from the specialist mortgage lenders showing that buy to let and those not fitting the standard mortgage criteria are getting mortgages. With the rise in self-employment this is not surprising.
Nationwide's house price statistics for September showed a 0.2% increase on the average national selling price making it £210,116 with an annual change of 2.0%. Nationwide report that supply is outstripping demand in some areas making the sale prices buoyant – good news for sellers.
Whether you are considering selling your home call us on 01733 592020 to see how our digital marketing techniques can make that happen for you. As we have been nominated for the EA Awards you can rest assured your property is in the hands of the experts.