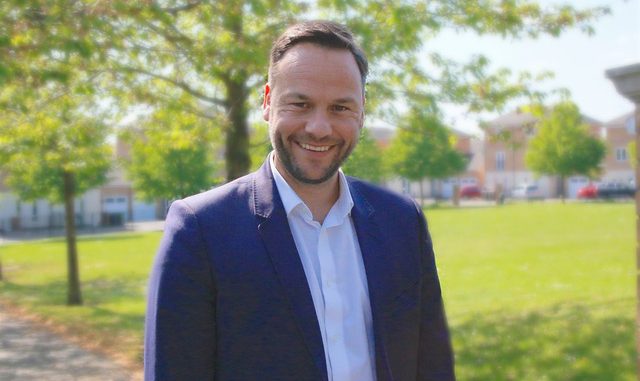 Our 'Meet the Team' feature focuses on Chris Plummer, Relationship Manager. Chris has lived in Hampton for 11 years and started at Tortoise in January 2015. Chris explains his role at Tortoise and talks through some of 2017's achievements.
What do you do at Tortoise?
My role at Tortoise includes property valuations, property viewings, negotiating offers and general sales progression through to property completions. As a Relationship Manager I work with clients through the whole process of buying and selling to ensure open, honest and clear communication throughout the process.
What qualities/specialisms do you bring to the team?
My local knowledge allows me to value properties appropriately and pass on tips to vendors of how to prepare their homes to achieve the best possible price. As a practicing mortgage broker I can also offer advice in regard to a vendor's onward purchase and likewise this can be beneficial for financially qualifying potential buyers.
Why do you think we have performed so well on Estate Agency 4 Me and how have you contributed?
I believe we perform well on Estate Agency 4me due to the excellent marketing of properties we have for sale. This starts with the correct valuation at outset, the staging of the property at the beginning through to our professional photography, enhanced Rightmove listings, Facebook and social media marketing. Once we have an offer it is important that we correctly financially qualify the buyer and establish their position to allow us to move forward and progress the sale through to completion. Our fall through rate from accepted offer to completion is very low because of this due diligence and pro-active sales progression whereby regular contact with all parties helps keep everyone informed and enables a smooth path to completion. This is why we run consistently close to 100% success rate of properties listed to properties sold.
What is the best part of your job?
Meeting and helping people make that special home move. Being able to work closely with vendors has allowed me to achieve prices for their properties on average above their asking prices (average of 102% of the advertised price).   Completion day is great when handing keys over to buyers who are embarking on the next stage of their lives in a new home.
What are some of your highlights / successes of 2017 so far?
Taking on a bungalow in Alexandra Road that had been marketed by two other agents without success. We actually achieved £3k more than the asking price.
Funniest/embarrassing moment at Tortoise?
We had fun producing a short 20 second advert. We thought this was going to take us 20-30 mins to record and in fact it took 2 days and produced several very funny outtakes! Take a look for yourself here http://www.tortoiseproperty.co.uk/Content/Video/Tortoise_Property_at_Showcase_Cinema.mp4