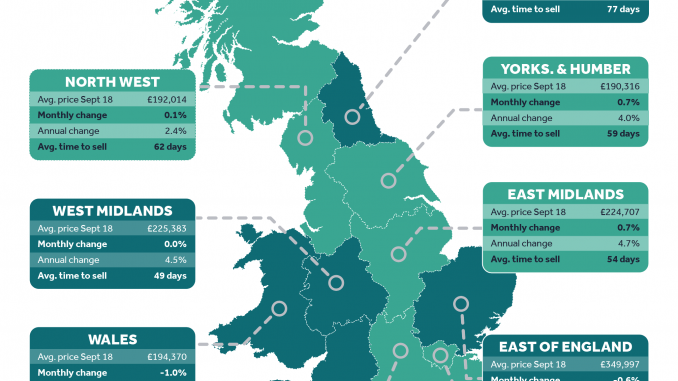 As the children have been back at school for a month now house sales and purchases traditionally get back on track for potential moves before Christmas. There was a 16% increase in properties coming to market in the first week of last month according to Rightmove. London saw a 6% rise in the number of agreed sales for properties over £750,000 compared to this time last year.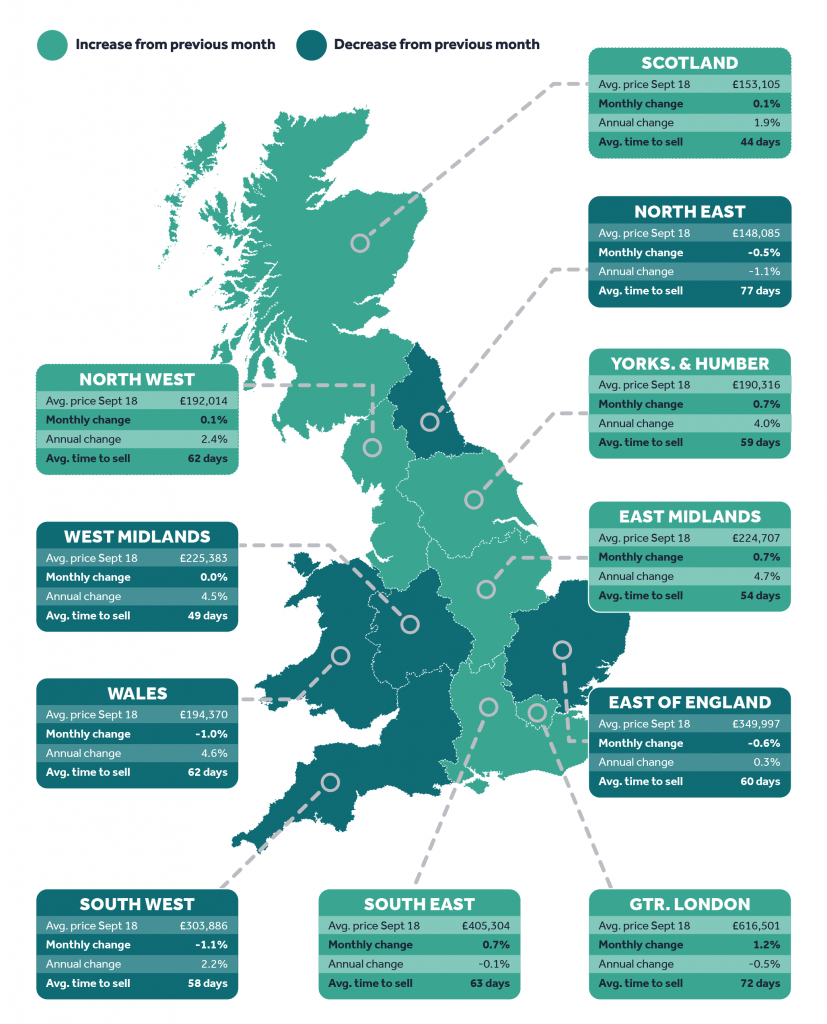 The house price index on Rightmove shows the average national asking price of property is £304,061 which is up 0.7% from last month and up 1.2% on last year. The East of England average asking price decreased by 0.6% to £349,997 which was up by 0.3% on last year. The average time to sell in the region last month was 60 days according to Rightmove.
First time buyers house prices saw an increase of 0.7% to £190,842 whilst the second steppers saw a decrease of 0.1% this month making the average asking price £273,297 – that is up 1.7% annually.
In the rental market the average days to let agreed in Q2 of this year was 32 days in the East of England which is good news for landlords and inspiring for those considering becoming a private landlord. Average national asking rents in this period are £796 per month.
Average national asking prices in September according to the Nationwide House Price Index were £214,922 that is up 0.3% from last month and up 2.0% on last year. Nationwide report that annual house price growth remained steady at 2%. Taking about the rate of house price growth they said "Indeed, annual house price growth has been confined to a fairly narrow range of c2-3% over the past 12 months, suggesting little change in the balance between demand and supply in the market. Looking further ahead, much will depend on how broader economic conditions evolve, especially in the labour market, but also with respect to interest rates. Subdued economic activity and ongoing pressure on household budgets is likely to continue to exert a modest drag on housing market activity and house price growth this year, though borrowing costs are likely to remain low."
If you are looking to buy or sell then why not give us a call. We are experts in the local market and have an in-house mortgage advisor too, whether you are a first time or second stepper, landlord or looking to downsize. Every client is assured the same level of service and expertise. Just give us a call on 01733 592020.