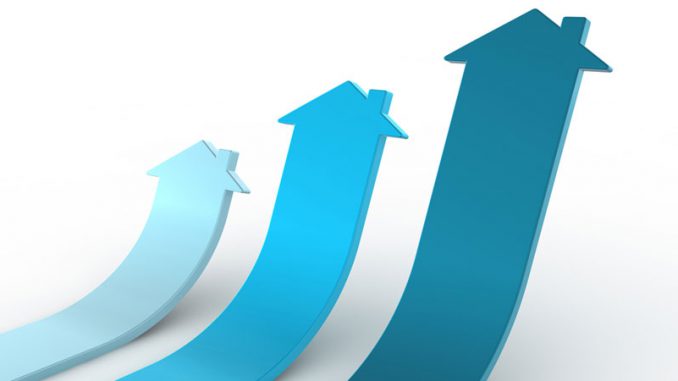 Typical family homes are seeing the biggest price rises according to Rightmove who this month report record price rises for property coming to market. Even with an Election and Brexit uncertainties, the market continues to rise as home buyers and sellers don't let these economic factors sway them.
The house price index on Rightmove shows the average national asking price of property is £317,281 which is up 1.2% from last month and up 2.2% on last year. Noting these statistics each month we would encourage you to think about buying as those average house prices just keeping going up. The East of England surprisingly hasn't moved up this month with and average asking price of £349,251 though it is still up by 4.4% on last year.
Average first time buyer prices are down 0.8%.in February and down 0.5% on last year making the average asking price £193,242. Strike whilst the iron is hot if you are first time buyer. There are still some great deals out there to get you on the ladder. Our Relationship Manager, Chris Plummer is also a Mortgage Consultant so give him a call to discuss your options if you're not sure where to start.
The second steppers saw a 1.9% increase this month making the average asking price £270,953 – that is up 5.4% annually. It is this market that is moving quickly according to Rightmove with homeowners with children under eleven getting themselves well placed for secondary schools and easier commutes.
Nationwide's house price statistics for May showed a 0.2% decrease on the average national selling price making it £208,711 with an annual change of 2.1%. This is the third month the market has shown a decline. In contrast to the Rightmove statistics, Nationwide report that this may be evidence of the housing market losing momentum or just a blip. It certainly isn't our experience locally, demand remains high and the majority of our listings are sold in a matter of days, often above asking price.
An article on Propertywire urged mortgage lenders to step into the 21st century to speed up mortgage applications. For some, this process can be extremely stressful and proving your identity with original documents can be a time consuming process with most individuals opting to be paperless nowadays. Until changes are made, prior to making a mortgage application, you'd be wise to try sourcing all your identity documentation, especially If you have lived in more than one property over the last 3-5 years.
If you would like any mortgage advice talk to one of our Relationship Managers today.