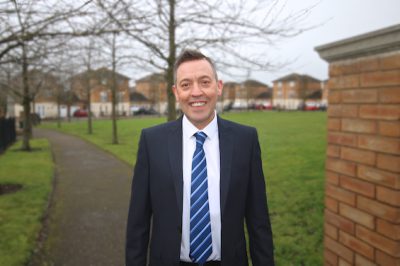 Say hi to RJ who joined us almost two months ago. To help you get to know him, if you haven't met him yet, we sat him down for a Q&A…
What do you do at Tortoise
My role at Tortoise includes arranging viewings of properties to let, check ins of new tenants, check outs of tenants, compiling inventory's, inspections, arranging maintenance works and dealing with customer enquiries.
As a Property Manager I work with Landlords, Tenants and Tradesmen. Communication and organization is essential to ensure properties are presented well, ready for check ins and remedial works completed as quickly as possible and to a high standard.
What Qualities / Specialisms do you bring to the team.
I have had many years of experience within Operational, Planning , Scheduling and Customer Service roles. These roles have equipped me to get things done On Time And In Full whilst delivering a great Customer service and experience.
Why do you think we perform so well Lettings.
I believe we perform well within the lettings sector as we have great properties to let at competitive rates. Here at Tortoise Property we go that extra mile to ensure that our Landlords and Tenants know we are a safe pair of hands. Our presentation, marketing and subsequent let of each property is a very professional and stress free experience.
What is the best part of your job.
The role is very varied and encompasses many different processes of which I enjoy all of. However getting an available property viewed and let is always very satisfying as well as working with a great team.
What are some of your highlights / Successes
Letting the first two properties I had viewings for and seeing them become someone's new home.
Funniest / Embarrassing moment at Tortoise.
Its early days for me as I only joined at the beginning of January 2018, but I am sure that there will be plenty of both in the coming months!