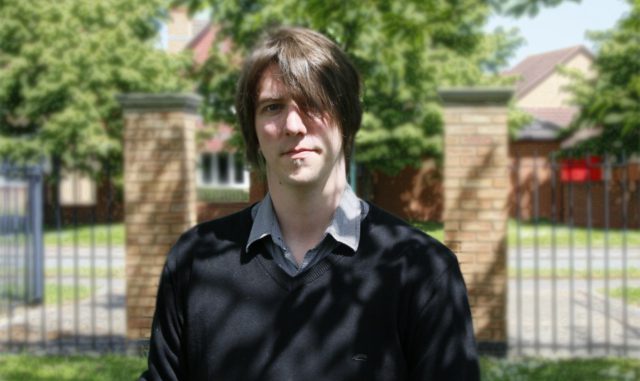 As part of our 'Meet the Team' feature here we meet Donovan Bell, Online Services Manager who talks to us about himself and his role at Tortoise. Donovan lives in Hampton Hargate with his wife and daughter.
What you do at Tortoise?
I am responsible for the online presentation of properties on our own purpose built website, along with the advertising of properties on social media channels, including Facebook, twitter, Google Plus & more.
What is the best part of your job?
I enjoy the freedom to innovate into new technologies to improve on the presentation options for properties, I like the idea that we don't have to simply follow the industry standard in presentation but actually we can try to present our properties and services in a way which others in the industry should be striving for.
Where have you worked previously?
My career started out as a trainee engineer, working with 3D tech drawing and fabrication then moved on to becoming e-commerce web developer for Radical Sportscars.
I became accounts manager & SEO executive with digital publishing agency i3Media, supporting clients such as Ideal Home Show, Grand Designs and more, then I went on to become a business development manager for a PC and Laptop repair company supporting a re-launch of their website and digital marketing campaign.
To evolve my career further I went on to take on an online service managers position in a men's fashion company based in Ramsey, supplying a website and digital marketing strategies for the brand.
What past experience brought you to work here?
My nine years of experience in the digital sector in website development, social media trends and digital marketing is what brought me to Tortoise. Having seen the lack of innovation in the property industry in advertising and digital awareness, I felt it an ideal opportunity to see if the current practice could be evolved, which would in turn benefit the customer.
Why do you like it in this area/Peterborough?
I originally lived in a small town outside Stevenage called Letchworth Garden City, it was a pretty sleepy town with not much going on or even much to do growing up. Hampton, Peterborough seems to be very different. Despite it not offering much in the way of nightlife activities, i.e. bowling, cinema etc the facilities for the children in the way of parks is great, schooling in this area is excellent, one the best in the area. Not to mention we have the convenience of the second largest Tesco stores in Europe on our doorstep which offers great convenience.
What are your interests?
My interests are definitely around newer website development practices, always looking to evolve my coding ability to introduce new features to web design. I enjoy playing sports with my daughter while also practicing on my bass guitar, along side developing my own video game which is to be released on the Steam platform.
Funniest/embarrassing moment at Tortoise?
Not sure I really have any embarrassing moments or funny moments while I've been at Tortoise. I've quietly hidden away in the background with my headphones on listening to music.