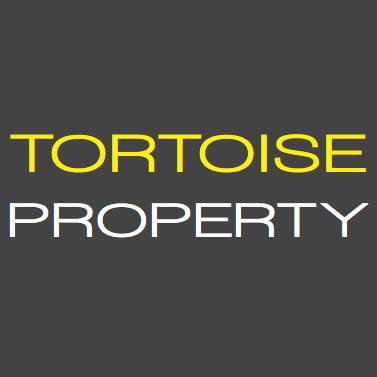 When looking to sell your home you only have one chance to make that key first impression that counts. Most sellers stress about the inside of a home, making sure things are neat, tidy and clean, but they should never neglect the outside area. On all the TV programmes that show homes for sale, the first thing that makes a lasting impression is the gasp of breath buyers have when they see the property.
Poorly maintained lawns, drives, borders and front doors really won't cut it if you are looking to create a good impression. So here are a few ideas for you to consider when thinking about improving the curb appeal of your home. Spending a little time and effort on the outside of your property could really pay off.
Front door:
The front door should be clean and grime free. Should the door need a new coat of paint to liven it up then do it. If the door hardware looks dirty or old consider updating to new shiny silver pieces. Again, when thinking about how people will see your home for the first time, make the look welcoming and consider having matching planters either side of the door for a touch of life.
Driveways
If the driveway is block paved make sure it is weeded and in good condition. Tarmacked drives can be looked after and patched or repaired if necessary. If you have parking on your driveway think about leaving this area clear for viewings. Let potential viewers see the space and the full frontage of your property. Even better, let them park on your driveway so they can feel what it would be like to come home to your property.
Gardens
Consider your front gardens from a new visitor's perspective. Are the plants healthy and weeds gone? (For tips on gardens follow our blog). Do things look drab? It shouldn't cost too much to invest in a few new and bright plants, or even potted plants. If the area is too un-kempt, consider the idea of gravelling and adding a few colourful planters to create an instant fresh look.
Lighting
Sometimes buyers can visit during the evening so making an impression with lighting could be a real positive if you do it properly. A front garden can be highlighted beautifully with a new set of solar lights dotted around for effect. Pay attention to the wall mounted outside lights. Make sure they are clean and cobweb free with a new bulb or battery if needed. Full available lighting throughout a property, even on a cloudy day, makes a big positive difference to a feel of a property.
Symmetry
When looking at a home, one of the things a buyer's eye is drawn to is the symmetry of objects. Symmetry makes things looks organised and thought out – loved in fact. Buyers are looking to buy a lifestyle so a home that looks loved and lived in will appeal more than a blank canvass. Arrange outdoor items such as pots to please the eye.
Fencing
If you have damaged or worn fencing consider repairing and painting to give it a new lease of life. If you have a hedge rather than a fence, make sure it is trimmed and tidy.
Most of all, to make the most of your hard work and to entice buyers to your property in the first place make sure you get professional images of your home. Here at Tortoise we make sure we take properly staged shots, completed by a professional photographer and enough of them, to tell a positive story of the best points of your property. We also produce professionally shot property videos that are used across the property portals, social media platforms and our own purpose built estate agency website. Contact us on 01733 592020 to find out more.
Mike Matthews
Tortoise Property