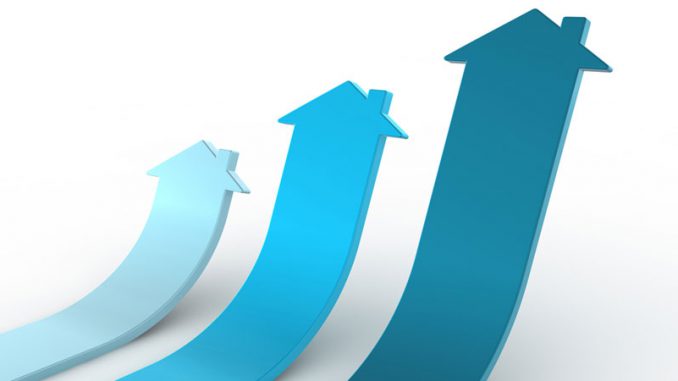 Here at Tortoise we have been feeling the love in February with the month getting off to a great start after one of our homes was sold in just six days. This four-bedroom home in Hampton received 1,196 views on Rightmove which is 64% higher than similar listed properties. There were 870 views on Zoopla and our Facebook campaign reached 5,874 people with an engagement rate of over 1,074 during those six days. There were three accompanied viewings leading to the offer.
This is how we actively sell houses at Tortoise starting with an organised and methodical marketing package that ensures people know when your house hits the market. Through every social media channel we use, we interact with potential buyers and market each property to the maximum.
We are always looking for homes to sell as our knowledge of the local area and market means 94% of our instructed properties are sold within 35 days of coming to market, well within our 12 week marketing plan,  so if you are considering making a move in 2017 contact us today and it could happen sooner than you think.
Chris Plummer at Tortoise Property says "We've seen a positive start to 2017, with house prices continue to rise at a steady pace. While mortgage finance is still available at low interest rates, across the different types of products. We continue to attract high quality properties and have continued to receive offers at close to or at the asking price on our properties. "
If you are interested in hearing more about our upgraded marketing package that includes up to £400 of professional photography; up to £300 of targeted social media advertising; Rightmove premium listing worth £125 and floorplans to the value of £75 contact one of our friendly team today on 01733 592020. You can also book a FREE market appraisal.
The rentals market is buoyant too and we have a selection of 3 and 4 bedroom family properties available to let around Hampton and in Peterborough. Take a look at our rentals page to see if we have your perfect rental.
Mike Matthews here at Tortoise says "We have seen and will continue seeing many changes in the rental market going forward, with selective licensing now in place throughout the majority of the city, new tax changes coming into place in April , some landlords are choosing to take advantage of the increased values in their investments. Although some changes to the marketplace could see landlords incurring more costs,  at first this can even seem tempting to cash in on your investment, however with house prices continuing to rise this will subsequently increase the value of your investment and reap potentially more rewards in increased rental prices in the long run due to the decreased available stock."
The start of a new year always provides fresh impetus for people to make positive changes in their lives and whether that is buying or renting, selling or becoming a landlord, we are here to help.
If you're looking to get your property on the market and want to take advantage of the successes we've been having, give us a call on 01733 592020 and speak with one of our relationship managers about how our 12 week plan achieves these results.
Landlords, don't worry, we have a plan for you too! We have specially designed our 6 week marketing plan to enable getting your property on the market and tenanted with professional tenants in a time span to suit you. Just give us a call on 01733 592020 and one of our Property Managers will be happy to help.