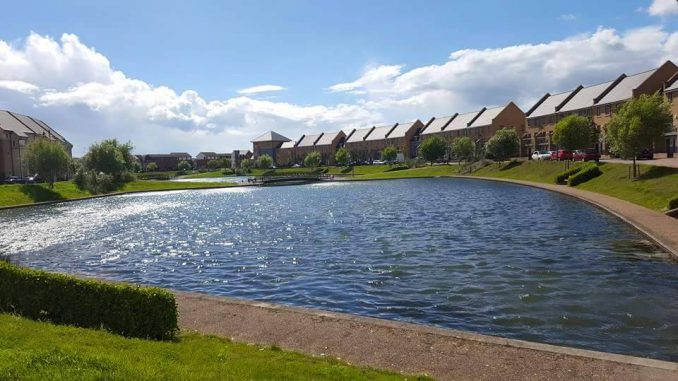 We're into the summer holidays now, a time to relax from the world of work and education, but also a time of reflection for the later parts of the year. This in turn can mean the desire for moving forward into a new place to call home, where new opportunities and changes are in store.
Many home owners will be considering moving property, viewing properties before the new school year begins. If you're thinking about getting into Hamptons schools or moving in and around the Peterborough area before the summer holidays are over, be sure to get in touch.
So, now onto our properties and what we have available. First of all, we have a fantastic 5 bedroom property available on Eagle Way here in Hampton Vale.
The property offers a fantastic lounge space, plenty of options in terms of
bedroom space, as well as a good size kitchen/diner. On the market for
£330,000.
We also have an excellent three bedroom property in Gostwick, Orton
Brimbles which is on the market for £160,000. Offering a large rear garden,
good size bedrooms and a great lounge/diner.
As of a few days ago, we're pleased to announce we have an excellent 2
bedroom property at Andrews Crescent in Peterborough which is on the
market for £165,000. Providing a large lounge space which is fantastic for
family time or entertaining.
If you're a first time buyer or investor, we have a fantastic 1 bedroom property at Apollo Avenue for Offers in Excess of £120,000, a great first buy if you are looking to purchase your first home rather than rent this year.
We've continued to see rents increase across agents portfolios, however this can easily lead to a rise in tenant turn over with the risk of increased void periods too. Which in turn eats away at a landlords property value.
Our Landlord profit retention plan has seen us pick up a number of new properties,  all benefiting from stable, full management fees linked to a service that focus' on the asset management of the property and the professional standards of our tenants, who we work closely with.
We have a selection of properties available here at Tortoise, with a 3 bedroom property on Beaumont Way on the market for £925 per month, we have an excellent 2 bedroom property at Stamper Street on the market for £650 per month, along with the lovely 3 bedroom family home at Molyneux Square for £1,000 per month.