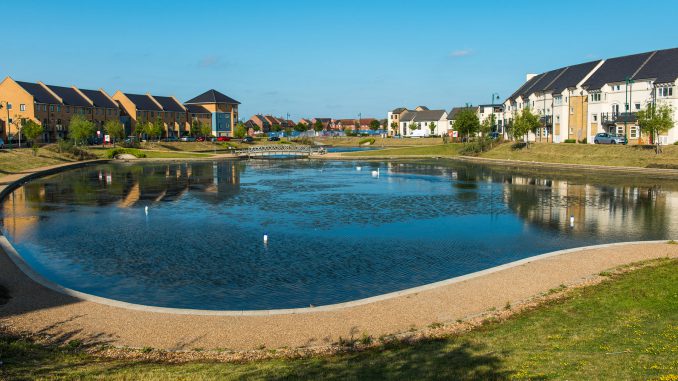 With the summer holidays over, families will be seeing their children enrolled into new schools, settling into new areas or just enjoying the remaining days of sunshine with family. With that comes new properties entering the Autumnal market.
First of all we have a fantastic 3 bedroom town house at Oswald Road in Sugar Way, Peterborough which is on the market for £215,000. The property offers a great lounge space which leads out into the rear garden, along with three double bedrooms, with an en-suite on the master bedroom as well as a family bathroom.
We also have an excellent 4 bedroom detached property at Fleming Close coming to the market in the next few days. Keep an eye on our social media pages and our website for more information.
As for our successes in the last month, we recently sold the property in Gostwick, Orton Brimbles, when marketed with a previous agent received no viewings at all. We were then proud to take on the challenge and relaunch the property, springing it back to life in the market. We achieved 15 viewings within an 8 week period which resulted an accepted offer for 98.75% of the asking price.
We also recently sold a wonderful 2 bedroom property at Andrews Crescent in Paston. After some very targeted marketing, we found a buyer after just 5 weeks on the market.
Lastly, we recently sold the newly announced Tabor Court. This property received viewing requests even before it was listed on the portals, using our social media marketing and Rightmove featured listings we received an accepted offer after just 16 days of listing the property.
On the lettings side the average rental price for the Peterborough area is currently £719 per month, which shows an increase of 1.1% from last month.
We've continued to see rents increase across agents portfolios, however this can easily lead to a rise in tenant turn over with the risk of increased void periods too. Which in turn eats away at the value of a Landlords property. Our Landlord profit retention plan has seen us pick up a number of new properties, all benefiting from stable, full management fees linked to a service that focus' on the asset management of the property and the professional standards of our tenants, who we work closely with.
We have a selection of properties available here at Tortoise, with a 3 bedroom property on Beaumont Way on the market for £900 per month.
We have an excellent 3 bedroom property available at Lady Charlotte Road here in Hampton, on the market for £950 per month. Not forgetting a fantastic 1 bedroom Flat at Mountsteven Avenue at £550 per month, a 2 bedroom flat at Bank Avenue at £685 per month and a brand new 2 bedroom property at Chalice Close at the new Lakeside Edge development here in Hampton. Which is on the market for £800 per month.