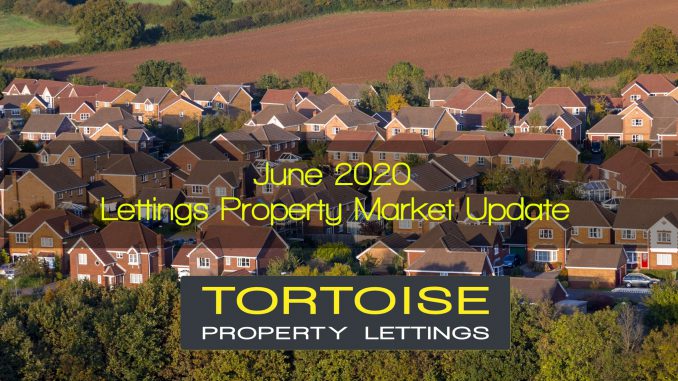 Welcome to our Lettings update for June 2020.
Since our last Lettings update we have seen many changes to our own personal lives, professional lives and to our industry.
Firstly we would like to send our condolences to any families who have lost loved ones during the Covid-19 outbreak. We understand that this has been a difficult time for many, including families and individuals that work closely with ourselves here at Tortoise.
So let me update you on where changes have been made to our business due to Covid-19. How the Lettings market is performing at present and the new legislation that has been introduced during this time.
Here at Tortoise Property we have implemented the government guidelines as requested using virtual tours, videos tours, zoom virtual viewings and safe process's to view properties.
Our 4K virtual tours / zoom virtual viewings have enabled prospective tenants to view properties from not only across Peterborough, but also across the UK. These tours enable prospective tenants who are shielding themselves or a relative the opportunity to see all of a property in excellent detail. They have enabled people to view properties without the need to travel extensively and pick a home knowing that they only have to visit one property to finalise their application.
If you are interested in making sure you property can be viewed by all, please feel free to call to experience this service.
Here at Tortoise we have seem a demand for rental properties bounce back extremely quickly since the government eased the restrictions on our industry on the 13/5/2020. With multiple viewing requests for each property advertised we have completed many Zoom virtual viewings and completed chosen viewings safely all ending with applications on all advertised properties.
Rightmove have also produced a market indicator for the online traffic it has received this year. The indicator compares the traffic to the same period in 2019 and offers a view of the UK as well as a view of our local market here in Peterborough.
As you can see demand across Great Britain on Rightmove has bounced back to over 20% higher than the same period in 2019 and in Peterborough the demand is even higher, touching a point 30% higher than this point last year.
With the demand for sales and rental properties this high and restrictions on viewings put into place by the guidelines it is vitally important that the marketing of your property includes video tours, virtual tours and virtual viewings.
Lets move on to the changes in legislation this year. The year started with the introduction on the 1/4/2020 of the Minimum Energy Efficiency Standards which meant that no property could be let or managed with an energy efficiency rating of F or below. New rules were introduced on exemptions from this regulation and that you have to be able to prove the rating of your property from this date. So if your EPC is out of date we would advise that it is renewed.
On the 1/6/2020 the transition period for the tenant fee ban came into force.. This means that any fees chargeable to tenants for contracts signed prior to the 1/6/2019 are now illegal. This has seen a drop in income levels for many agents in our City and many of you may have had a communication from your agent that your fees will be rising. The feedback we are receiving currently is that fees are around 11% to 12% + vat.
Here at Tortoise Property we are holding our fee structure for the foreseeable future to support our clients and tenants during the Covid-19 outbreak., whilst supplying the personal yet professional service expected of us.
And finally the new Electrical Safety Standards will come into force not eh 1/7/2020. All new tenancies will now have to have an electrical safety certificate passed against the current 18th edition of the electrical installation requirements. All managed properties will also have to comply with this legislation by 1/4/2021.
Links to all the new regulations can be found with this video and if we can help with any of your management needs please contact me Mike Matthews on 01733 592020 and see our difference and what we can do for you.