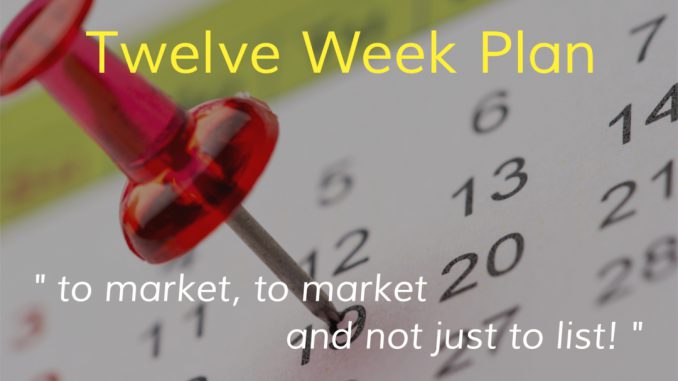 Here at Tortoise our experience in selling homes speaks for itself. It is this very experience that has led us to follow a simple formula to maximize the sales potential of your home and get the best results.
The 12 week marketing plan is developed by your Relationship Manager and is put in place as during this crucial first 12 weeks your property will get the most amount of interest from buyers and highest offers. This 12 week plan is set out and agreed by you. The plan covers advertising, presentation, pricing and feedback.
Advertising
Firstly we discuss your advertising options on channels including Rightmove, Zoopla, and Prime Location all our customers receive additional exposure by the use of our Premium & Featured Listings which leads to 3,080 views per property every 28 days on Rightmove. Your property will also feature on our website and possibly on our blog site too where we received over 110,000 page views in just one year. We increase awareness of each property for sale through social media channels and post to create desire in people who hadn't considering moving. Our social media statistics speak for themselves with 210,000 people reached in just 28 days along with 20,000 likes/comments & shares in that same period, as using the combined approach of adding to the property portals and promoting through social media we are actively selling homes.
Presentation
Now presentation is key as a buyer is normally looking to buy a home they do not have to spend money on as soon as they move in. We use a professionally trained photographer to deliver plenty of well laid out photography to be a part of your home presentation and this is also used to produce video or a virtual walk through optimizing the visual appeal of your home. Detailed floorplans are produced so that buyers can get an overview of room sizes. During this process your Relationship Manager is there to guide you with help on maximizing the potential of property presentation and we can even stage your home for this purpose.
Pricing
Once the presentation has been agreed we turn to pricing. Using regional data and our own local market knowledge we look to agree a price for your property. You do not want to overprice yourself out of the market and yet you still want to get the highest price possible for your home. This is where our expertise comes in when dealing with potential buyers. If you haven't already received a valuation on your property, please feel free to use our instant online valuation service at the following link:  http://valuation.tortoiseproperty.co.uk
Feedback
Feedback is an essential part of any campaign in any business. So too in property sales, if something isn't working we will schedule feedback and make any adjustments to campaigns to make sure your home gets sold in the quickest possible time at the best price.
At every stage of this process your Relationship Manager will be there to support you. You WILL NOT be dealing with a stranger on the telephone. Your Relationship Manager will know your property inside out and will be there to accompany viewings and answer any questions you may have throughout the journey. So if you would like more information on the 12 week plan or any of our services take a look at our website (www.tortoiseproperty.co.uk), blog (www.tortoiseproperty.co.uk/blog) or contact us on 01733 592020.