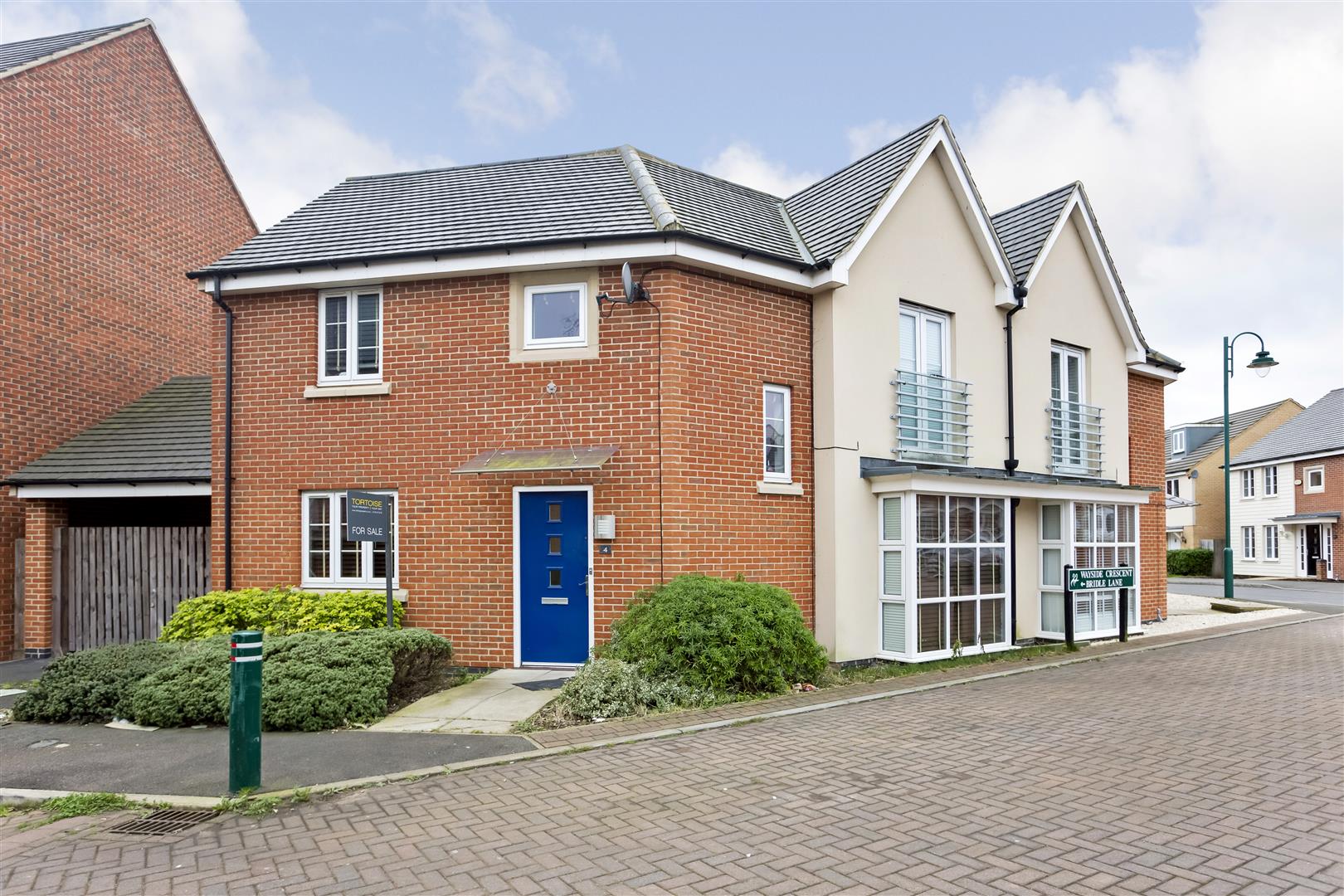 March has been a hectic month. With the Easter holidays sometimes making the market a little slow we saw a rise in interest for rentals and properties to market.
Rightmove's monthly house price index shows the average national asking price of property is £303,190 which is up 1.3% from last month and up 7.6% since this time last year. This is the first time the £300,000 milestone has been passed on the average monthly house price index for England and Wales. Supply remains tight and demand is increasing with Spring being a traditional time for homes to come to market and people looking to buy and complete before the summer holidays.
In the East of England the average asking price was £326,836 – up by 1.6% since last month and up 9.7% on last year. The prices here are increasing month on month as they nationwide and for once London is not leading the price increase. Asking prices for homes are almost 50% higher than they were ten years ago in some areas.
The Telegraph reported an increase with purchases of buy-to-let property as people rushed to get transactions completed before the stamp duty changes came in a few days ago. This is turn has pushed up the prices of the buy-to-let homes at that end of the market and was seen particularly in London, the south East and the Eastern regions.
Nationwide's house price statistics for March show the average national selling price was £200,251 which was up 0.8% on the previous month with an annual change of 5.7%. They reported that there has been a rise in housing transactions and mortgage approvals, this was driven by investors aiming to complete purchases prior to the additional tax liabilities now in force. With the pattern of low borrowing costs, better employment rates and rising earnings the demand may remain high so sellers will potentially benefit from clinching that sale quicker if they price right.
Chris Plummer Relationship Manager at Tortoise Property says "The new tax liabilities for new purchases for investors mean that we may see a short term decrease in purchases from this group. The government are optimistic that this will provide an opportunity for first time buyers with the additional lifetime ISA being introduced for the under 40's supporting this strategy. We believe once investors have assessed the outcome of this strategy we will see them re-enter the marketplace."
If you are thinking of bringing your property to market give us a call on 01733 592020 to see how our 12 week Marketing Plan can work for you.
Like our properties at Coriander Drive.

Coriander Drive, Hampton, Peterborough For Sale £230,000
Coriander Drive, Hampton Vale, Offers in Excess 325,000.
To keep up to date with our latest properties, news and blogs and check out www.tortoiseproperty.co.uk or Facebook or the rest of our Blog.