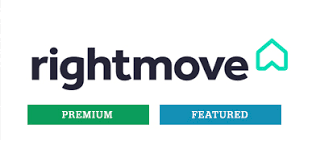 When buyers are looking for their dream property they undertake a search. Now this search can go on for months looking week in and week out on property portals, creating alerts for the newest property to market etc. In effect there are so many properties to see how do we at Tortoise ensure that your property is seen if you are selling?
Well one of the things we do is agree to create a Featured Listing. If you are scrolling through endless properties a Featured Listing stands out and according to data from Rightmove it pulls in 40% more interest than a standard listing.
Some agents use this facility if a property is struggling to sell or if the chain forces a quicker sale. This is not something we usually have to deal with as properties on the market with us are marketing from the word go and we use many channels to generate interest resulting in timely sales.
How the featured listing works is quite simple – the featured listing will be rotated at the top of area searches meaning it occurs as a highlight for a certain time period to generate more interest. There is a larger photograph as visual stimulation is powerful tool in attracting interest.  The featured listing also means that your property will be advertised twice on a rightmove search showing your property's criteria, once featured and once as a premium listing.
It will also naturally pop up in any searches and in any alert emails that a buyer has created meaning your property is being seen more. If you are interested in hearing how #OurDifference will make the difference to selling your home then contact one of our team today.
We have Relationship Managers that are ready to be with you throughout the entire process from initial valuation through to accompanying visits and of course agreeing a sale and beyond. We also have a qualified mortgage advisor in house should you need one.
Call at anytime on 01733 592020 where one of our team will be happy to talk to you about our marketing tools that are a part of #OurDifference as an estate agency.