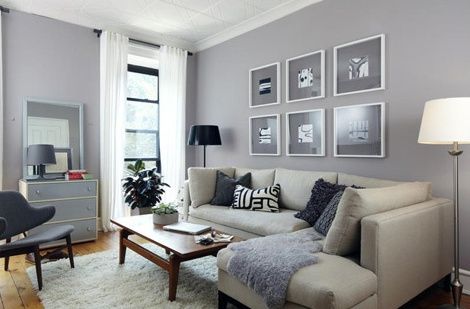 If you have decided 2018 is the year to move up or down the property ladder there are a few keys things you can do to get your property ready to sell.
You may think it is ok to list the property as it is but in our experience clean, clear and neutral properties with minimal work to do sell in the quickest time and at the best price. So, start with taking good look at your property with a buyer's eye.
Kitchens and bathrooms are big draws to potential buyers so make sure they are clean and clear. If a little cosmetic work will help, perhaps consider painting a neutral colour and fix any things that don't work. Buyers want to see something they can move straight in to. If your kitchen or bathroom is very dated it could prove an investment to take advantage of the sales and replace them.
In the living room, clear the clutter. We are all guilty of making our homes homely but the lived-in look may not be appealing to a buyer or show the property in its full glory. Take a good look at the space, is there too much furniture in there creating the appearance of a smaller space? Keep walls neutral and highlight features and dark corners with cleverly placed lighting. You don't have to spend much to make a room look stylish, perhaps add a fresh rug and a few co-ordinating feature cushions.
Make bedrooms into bedrooms. If your third or fourth bedroom has become a junk storage room, clear the clutter and make it into a usable room so buyers can see its potential. Either place a desk or a daybed into the smaller rooms to show your home at its best.
Outside too your property needs to make a good impression. The front garden should look warm and welcoming as this is the first impression of your property. Clear cobwebs and dirt from the front door and perhaps add a colourful planter for decoration. The back garden too needs to inspire buyers to live there. Most house purchases are emotional as people can imagine the life they will have in their new home. So, put the toys in the shed, cut the grass and add a few planters. Repair and paint any damaged fencing and make the garden look appealing.
We aren't saying you need to spend lots of money to sell your home, but if you were selling your car, you would make it look its best to attract buyers. The same thing applies to houses. They are a big investment for people so making yours attractive to buyers will give it a head start.
Part of our service includes the staging of your home and professional photography to show it off at it's best. Have a look at our other properties on our website or have a look at our Facebook page, we think our marketing speaks for itself. We are always happy to have a chat and advise you on the small things you can do which make all the difference – we want buyers to love your home as much as you do. Get in touch via our website, Facebook page or call us on 01733 592020 if you would like to talk about what we can do for you – and for not as much as you might think!