With just weeks to go until Christmas now have you seen our Black Friday and Cyber Monday deals? Book a valuation before 21st December and you'll receive a FREE desktop valuation AND a FREE upgrade to our ENHANCED marketing package. Buyers are still hunting for their dream home during this time and showing your property at its best is key to attracting them. New sellers are pricing more realistically accordingly to Rightmove in a bid to grab a pre-Christmas sale. This could be an early Christmas present for buyers.

The house price index on Rightmove shows the average national asking price of property is £302,023 which is down 1.7% from last month and up 0.2% on last year. The East of England average asking price decreased by 0.8% to £350,978 which was up by 0.2% on last year. The average time to sell in the region last month was 61 days according to Rightmove.
First time buyers house prices saw a decrease of 1.1% to £188,571 whilst the second steppers saw a decrease of -1.0% this month making the average asking price £272,107 – that is up 1.5% annually.
Nationally, rental demand is outstripping supply and with average national asking rents at £802. Here in the East of England asking rents during Q3 are £926 per month meaning landlords are assured of good returns on investment.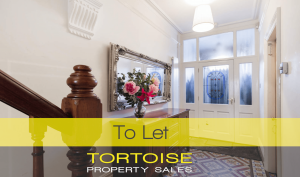 At Tortoise, we have a varied portfolio, from smaller 1 and 2 bedroom properties right the way to 4 bedroom Edwardian properties.
Allowing for plenty of both investment opportunities at all levels as well as a wide variety of properties for prospective tenants to suit.
Nationwide report that "While house price growth picked up a little in November, it remained relatively subdued. Looking forward, much will depend on how broader economic conditions evolve." Talking about housing supply Nationwide go on to say "the strongest growth has been in the South West, London and the East of England, which are amongst the areas that have seen relatively strong house price growth over this period, suggesting supply is responding to price signals."
Check out our property market pulse discussing the current activity and what we expect for the future.
If you are looking to buy or sell then why not give us a call. We are experts in the local market and have an in-house mortgage advisor too, whether you are a first time or second stepper, landlord or looking to downsize. Every client is assured the same level of service and expertise. Just give us a call on 01733 592020.