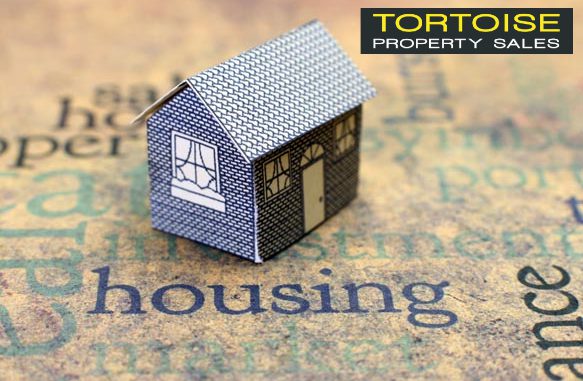 March hit us with an unexpected taste of Spring that no doubt got people thinking about DIY and moving home. When the weather is like that people love to focus on outdoor spaces so when selling your property have you made the most of it?
Nationally, Rightmove report that the price of property coming to market rose by 0.7% in February consistent with the 0.6% uplift seen in the last two years. Housing affordability has improved at the fastest rate in eight years with the annual rate of growth being 0.2% and an annual wage growth of 3.4%.

The house price index on Rightmove shows the average national asking price of property in February was £300,715 which is up 0.7% from last month and up 0.2% on last year. The East of England average asking price increased by 0.7% to £347,045 which was down by 0.2% on last year. The average time to sell in the region last month was 77 days according to Rightmove.
In February first time buyers house prices saw a decrease of 0.4% to £189,347 whilst the second steppers saw an increase of 0.4% this month making the average asking price £271,880 – that is up 1.1% annually.
When you compare national asking rents in the East of England for Q4 2018 at £923 with the Greater London average of £2,034, it pays to live in the commuter belt of Peterborough where you will get more property for your money and are just 50 minutes from London.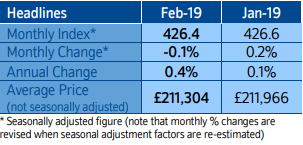 Average national asking prices in February according to the Nationwide House Price Index were £211,304 that is up 0.4% on last year. Nationwide report that "After almost grinding to a complete halt in January, annual house price growth remained subdued in February, with prices just 0.4% higher than the same time last year. Indicators of housing market activity, such as the number of property transactions and the number of mortgages approved for house purchase, have remained broadly stable in recent months, but survey data suggests that sentiment has softened.
Getting a valuation on your property has never been easier, with the use of our Desktop Valuation Tool you can get a price range in under 60 seconds. We then provide you with a narrowed down estimate by doing additional research in the background. Not only this but you can book a one to one appointment with one of our Relationship Managers to get a true valuation as we appreciate that every home is unique and needs that personal touch.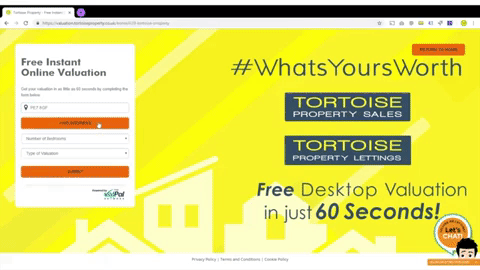 If you are looking to buy or sell then why not give us a call. We are experts in the local market and have an in-house mortgage advisor too, whether you are a first time or second stepper, landlord or looking to upsize/downsize. Every client is assured the same level of service and expertise. Just give us a call on 01733 592020 to experience #OurDifference and see what we can do for you.