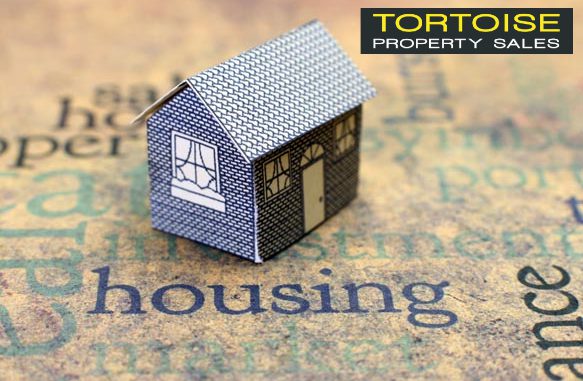 February is the romantic month for Valentine's Day and the first half term of the year and here at Tortoise we have to report a strong month for property coming to market. Nationally Rightmove report that the price of property coming to market rose by 0.4% in January whilst visits to the site were up to 4.5 million visits each day in the first two weeks of the year meaning when you take a premium listing with us your property will be in front of many prospective buyers.
The house price index on Rightmove shows the average national asking price of property in January was £298,734 which is up 0.4% from last month and up 0.4% on last year. The East of England average asking price increased by 0.8% to £344,479 which was up by 0.5% on last year. The average time to sell in the region last month was 74 days according to Rightmove.

In January first time buyers house prices saw an increase of 0.9% to £190,086 whilst the second steppers also saw an increase of 1.1% this month making the average asking price £270,750 – that is up 1.6% annually.
Rightmove predicts that there will be a 3% increase in asking rents outside of London this year. Average national asking rents for Q4 2018 are £798 with an average price of £923 per month here in the East of England.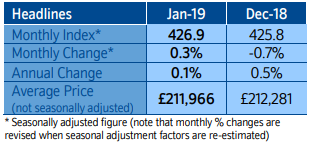 Average national asking prices in January according to the Nationwide House Price Index were £211,966 that is up 0.1% on last year. Nationwide report that "Annual house price growth almost ground to a complete halt in January, with prices just 0.1% higher than the same time last year. This follows a subdued December when price growth slowed to 0.5%. The economic outlook remains unusually uncertain. However, if the economy continues to grow at a modest pace, with the unemployment rate and borrowing costs remaining close to current levels, we would expect UK house prices to rise at a low single-digit pace in 2019."
If you want to see how we keep our fingers on the pulse of the latest property market activity, check out our Property Market Pulse series of videos below:
If you are looking to buy or sell then why not give us a call. We are experts in the local market and have an in-house mortgage advisor too, whether you are a first time or second stepper, landlord or looking to downsize. Every client is assured the same level of service and expertise. Just give us a call on 01733 592020, find us on Social Media at Facebook & Twitter: