We set high standards for our rental portfolio so you can feel confident that if you rent one of our properties, you will be cosy in a well maintained, secure home in no time. Our tenancy agreement is extremely comprehensive but at the same time, easy to understand so that you know exactly where you stand on everything from putting the bins out to what's expected of you if you decide to move on. The vast majority of our tenants have been with us for years and this demonstrates our commitment to excellent service.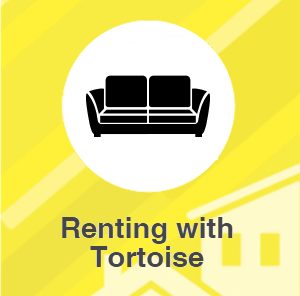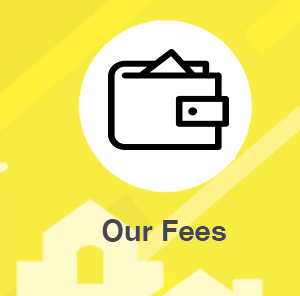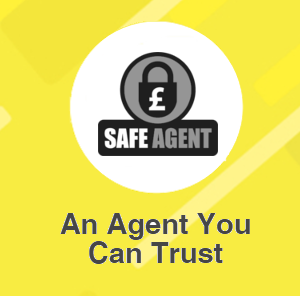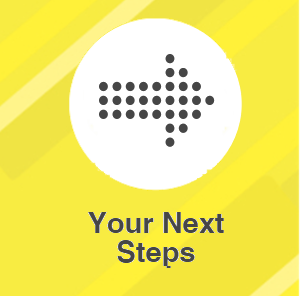 Renting with Tortoise
Renting with Tortoise
Although finding a place to call home is often a rollercoaster, we strive to make it as straightforward and stress free as possible. Watch our video and Tom will explain how we work. Feel free to search through the current homes available to view. If we do not currently have what you are looking for, please contact us and we will search for your ideal home.
Our Fees

If you would like pets in the property, the rental price of this property increases by £25pcm over the course of the tenancy. This will affect the amount of your holding deposit for application and the amount of your tenancy deposit once the application has been successful.  From 1st June 2019, when a tenant makes an application on one of our rental properties we will take a holding deposit of 1 weeks rent to secure your application while the processing, credit checks, employment checks, right to rent checks all take place. You can place holding deposits against multiple properties, however before doing this, be advised that if you withdraw your applications you may lose your holding deposit on other properties. The application process and decision by the landlord before a tenancy begins will be completed within 15 days of the holding deposit being taken or as agreed between Tortoise Property Limited and the prospective tenant.
The deposit will be non-refundable if the applicant withdraws their application, fails the Right to Rent check, provides false or misleading information and / or does not supply the requested information within the agreed timeframe from the day the holding deposit is paid without the agreement in writing of all parties confirming an extension to the time allowed to supply all information. The Holding Deposit will only be returned if the landlord withdraws the property prior to your move in or the move in date has not been confirmed within the agreed timeframe. In these circumstances all monies on account will be returned within 7 days. This holding deposit can then be used to contribute to your deposit when the application is successful and when the tenancy formally commences. All deposits are held by the Deposit Protection Service. We are registered with The Property Ombudsman and our registration number is: D6110. As part of our membership with Safe Agent we are covered by The Safe Agent Client Money Protection Scheme ensuring that monies held in our client accounts are held securely and are fully insured. Our Licence number is: A4526.
You can find our Client Money Protection Certification here click here
These are the only things you will ever be charged for as part of a tenancy:
The Rent
A refundable Tenancy Deposits (capped at no more than 5 weeks rent)
A refundable Holding Deposit (Capped at no more than 1 weeks rent)
Payments to make changes to the tenancy
Any payments associated with the early termination of a tenancy
Payments in respect of utilities, communication services, TV Licence & Council Tax
Default fee for late payment of rent and replacement of a lost key/security device where required.
Disclaimers
UK Money Laundering Regulations and Right to Rent checks. Prospective tenants will be asked to produce identification documents during the referencing process. To avoid any delays in the application process your co-operation will be required. Particulars shown on this web-site do not constitute part or all of a contract or offer. Images, floor plans and details are for reference only, and may differ from an exact match however have been produced to provide a fair representation of the property. Room / area measurements are for guidance only and should be checked by prospective tenants personally to satisfy their requirements. We ask you to make your own enquiries regarding any property advertised, particularly in respect of furnishings to be included/excluded and what parking facilities are available.
Before you enter into any tenancy for one of the advertised properties on this site, the condition and contents of the property will normally be set out in a tenancy agreement and inventory.  Please make sure you carefully read and agree with the tenancy agreement and any inventory provided before signing these documents.

Tenancies commenced before 31/05/2019
The fees listed below are applicable for all tenancies that commenced before 31st May 2019 and are either in fixed term contracts or periodic contracts after the AST (Assured Short Hold Tenancy) has ended.
These fees will continue to apply until 31st May 2020.
Our Administration Fee for tenants looking to move into a HMO (House of Multiple Occupants) is £100 + VAT (£120 incl VAT) this includes the following: Inventory (£50 + VAT RRP), Referencing (£25 + VAT RRP) and Administration (£25 + VAT RRP). 
Our Administration Fee for tenants looking to move into a residential property for up to two tenants is £300 + VAT (£360 incl VAT) this includes the Referencing (£50 + VAT RRP), Closing inventory (£175 + VAT RRP), Post Tenancy Reference (£25 + VAT), Administration Charge during tenancy for renewals and tenant support (£50 + VAT). For additional tenants of the age of 18 or above there is an additional charge of £100 + VAT per person (£120 inc VAT) for the additional reference (£25 + VAT) and application process which includes the post tenancy Inventory (£25 + VAT), Copy of opening Inventory (£25 + VAT) and administration costs (£25 + VAT).
These fees include all references, the administrative time to support the application, the inventory on checkout of the property and renewals of contract and post tenancy references. Meaning that, throughout your time as a tenant of Tortoise Property, you will only ever pay one Administration fee.

As part of our membership with NALS we are also covered by The Safe Agent Client Money Protection Scheme ensuring that monies held in our client accounts are held securely and are fully insured.
An Agent You Can Trust
An Agent You Can Trust
Along with our extensive experience in the sector, we work hard to maintain our professional accreditations which demonstrate our dedication to high standards. We use the Deposit Protection Service custodial service as the scheme offers safeguards that professional tenants expect. The Property Ombudsman scheme provides a clear framework for administering, securing and returning deposits and full complaints procedures for any disputes. Tortoise has been a member of the TPO for a number of years, choosing to join the scheme prior to the Government's decision in 2014 to make membership mandatory within our industry.  Tortoise joined NALS (National Approved Letting Scheme) Now known as "Safe Agent" in 2014 as the professional structure and management of our business matched the stringent requirements of the membership of the scheme. To remain accredited members of this scheme we have to provide evidence annually that we protect our clients through our Public Indemnity Insurance, our Client Money Protection Scheme Membership and our Audited Client Money Accounts. The SAFE AGENT stamp of approval is a nationally recognised endorsement of our professional practices. This approval confirms our membership of the DPS, Safe Agent and the TPO. These memberships have to be active to receive the SAFE AGENT stamp of approval.

My Next Steps
Next Steps
Follow us on Facebook and Twitter to keep up to date with our property news. To see our latest available properties or to book a valuation just click on the options below or give us a call at the office on 01733 59 20 20