Being a landlord is a complicated business these days. With new legislation being introduced at an eye-watering rate, it is increasingly important to ensure that your investment is properly managed - to protect yourself, your investment and your tenants. At Tortoise, we take this responsibility very seriously. We understand your obligations as a landlord and the potential pitfalls. Entering into a professional partnership with Tortoise increases the likelhood of attaining your investment goals. We are accredited experts in our field with tried and tested policies and procedures which are comprehensive and minimise risk. We are also friendly, yet professional people, and will go out of our way to make life as easy as possible and this is why most of our landlords and tenants have stuck with us for many, many years.
Click on the sections below to find out more and please get in touch for a chat about the detail.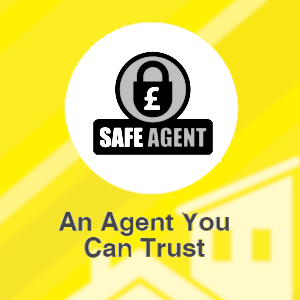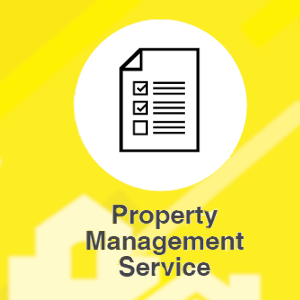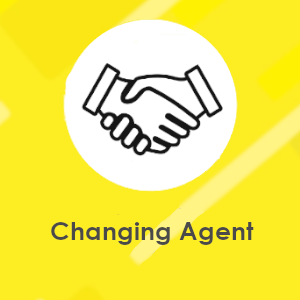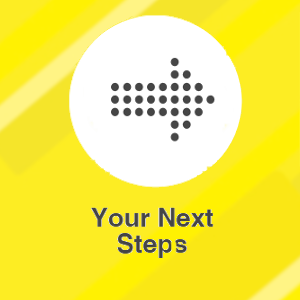 An Agent you can trust
Trust an Agent
Along with our extensive experience in the sector, we work hard to maintain our professional accreditations which demonstrate our dedication to high standards. We use the Deposit Protection Service custodial service as the scheme offers safeguards that professional tenants expect. The Property Ombudsman scheme provides a clear framework for administering, securing and returning deposits and full complaints procedures for any disputes. Tortoise has been a member of the TPO for a number of years, choosing to join the scheme prior to the Government's decision in 2014 to make membership mandatory within our industry.  Tortoise joined NALS (National Approved Letting Scheme) now known as "Safe Agent" in 2014 as the professional structure and management of our business matched the stringent requirements of the membership of the scheme. To remain accredited members of this scheme we have to provide evidence annually that we protect our clients through our Public Indemnity Insurance, our Client Money Protection Scheme Membership and our Audited Client Money Accounts. The SAFE AGENT stamp of approval is a nationally recognised endorsement of our professional practices. This approval confirms our membership of the DPS, Safe Agent and the TPO. These memberships have to be active to receive the SAFE AGENT stamp of approval.
Further Reading Just for You!
Meet our Property Manager - Mike Matthews
As part of our 'Meet the Team' feature, this month we meet Mike Matthews, Managing Director/Property Manager. Mike Has lived in Hampton for 12 years and lives with his partner Liz and their daughter India. He started Tortoise Properties in 2007 and has managed the development of the company since then.
Meet our Property Managers - Helen & Roger
Helen & Roger are key in the management of our lettings portfolio. Having worked for Tortoise since 2009, she has extensive knowledge of our properties and co-ordinates the ever growing, complex array of checks and balances required to legally let a property in today's market.
What's The Benefit Of Property Management?
Welcome to our Property Management Service
We understand the many reasons why people become landlords and, whether you have a single property or a portfolio, our business is about making your investment work for you. Our price structure is very straightforward, just like our approach in general. Our property management service is comprehensive, follows our regulators code of conduct and has been designed to build professional, yet personal relationships between landlords, tenants and ourselves. Through this service, access is available to property professionals like solicitors, accountants, local councils, insurers and maintenance contractors that are all necessary stakeholders when managing a property or a portfolio.

Our Fees for Landlords
Our charging structure is transparent and practical
Our management charge starts from 8.5% + VAT (10.2% inc VAT) per calendar month dependant on the monthly rental value of a property:-

8.5% + VAT (10.2% inc VAT) over £1,000 (rental value per calendar month)
9.5% + VAT (11.4% inc VAT) up to £999 (rental value per calendar month)

We have a setup fee of:-
£250 + VAT (£300 inc VAT) for properties with up to 2 bedrooms.
£350 + VAT (£420 inc VAT) for properties with 3+ bedrooms.

Our setup fee includes a digital pictured inventory at check-in, the tenancy agreement, the check in, the pre-check out meeting, the protection and distribution of deposits.
For Full information on our fully managed service fee structure please click here

As part of our membership with Safe Agent we are also covered by The Safe Agent Client Money Protection Scheme ensuring that monies held in our client accounts are held securely and are fully insured. You can find our Client Money Protection Certification here click here

All deposits are held by the Deposit Protection Service. We are registered with The Property Ombudsman and our registration number is: D6110. As part of our membership with Safe Agent we are covered by The Safe Agent Client Money Protection Scheme ensuring that monies held in our client accounts are held securely and are fully insured. Our Licence number is: A4526.
Further Reading Just for You!
Property Management - The hassle free way to manage your rental
When you step into the world of becoming a landlord it can be an exciting venture, however your rental property needs to be run like a business as there are plenty of rules, regulations and legislation to ensure your tenant is housed in a fully compliant and safe home.
Changing Agents
Changing Agents
If you're thinking about changing agent, we understand that your looking for something different. We understand there can be many reasons why you're looking to make this change, from rising costs to poor management. Here at Tortoise, we offer something different. Our Difference is we believe in a strong partnership with our Landlords when working to ensure your investment yeilds the best possible results, while also having a strong set of standards with our tenants that rent our properties, to ensure all our properties are well maintained and looked after to the highest standard. This is where our Profit Retention Plan comes in.

Our plan helps you both financially and with the running of your investment property. We understand that changes are always happening within the property industry, changes to Setup Fees, Management Fees, renewals fees and even One Off Costs during a tenancy and more can be affected, Along with rises in taxation in line with changes made by the government.

With our Profit Retention Plan, we'll do a full rental price review with you to ensure it's at the best price point, look at your current mortgage deal and see if there is room to improve it, assess your property and it's condition and advise on any works that should be considered, this will all help to ensure you're receiving the maximum possible return on your investment pound for pound.

If you need help with what happens after changing agents, that's no problem. As part of our plan we'll discuss your contract with your existing agent and advise you on how is best to proceed. With over a decade of experience in the industry, we understand how important your investment is to you and we pride ourselves on making sure that your property's future is well looked after.
As part of our membership with Safe Agent we are also covered by The Safe Agent Client Money Protection Scheme ensuring that monies held in our client accounts are held securely and are fully insured.
Experience Our Difference today.
So, What's My Next Step?
So, What's The Next Step?
Why not book a meeting with one of our Property Managers today by calling 01733 59 20 20. If you have a property to let, you can click below to get a free online valuation. We won't pressure you to make any decisions so don't worry about giving us your details - and that's a promise.