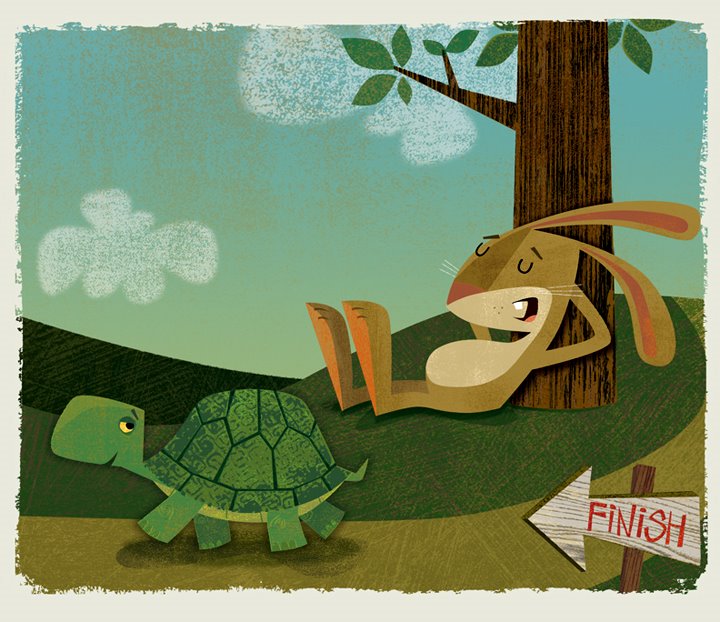 In the next of our series on the Tortoise and the Hare we are looking at photography. When selling a house one of the most important things any estate agent can do whether they are a Tortoise or Hare is get the photography correct.
Every potential buyer has their initial interest peaked on websites or property portals with photographs. They build the picture and invoke a feeling about the property pushing potential buyers to view based on what they have seen.
In estate agency the racy old Hare lists new homes at a fare rate of knots and gets them online quickly. The downside in doing this means there may be very few images taken of limited quality and they may not capture the best points of the property. Quicker in this case is not always better.
The canny old Tortoise takes his time. Slow and steady wins the race and making sure a home is properly staged before the photographs are captured means every angle of the home is shown at its best. The very best or key selling points of the home can be highlighted and a real picture painted of what living in the home is like.
Now the professional Tortoise may take up to a week to publish a property into the relevant property portals, website and social media channels but when a property is loaded it has high quality, professional photography and video. In between the shoot and the marketing is the editing. Every professional photographer knows the finished product is only ever as good as the editing. Making sure it shot is shown at its best, that the correct shot is chosen and that when a video is produced it flows like a home should. It is this that really sells a home making the phone ring and viewings booked.
Remember, Mr Hare, it is not how quickly you get the property to the market, it is how quickly you can find the correct purchaser to buy their dream property.
When you are searching for an estate agent go out and actively choose one that provides the best visual representation of your home. At Tortoise our experience shows it is this that sells houses.
An old adage says perfection takes time and painting a story of pictures needs to do just that. So if you would like to work with a professional Tortoise with high standards call us on 01733 592020. Take a look at how we present properties here at Tortoise on our website www.tortoiseproperty.co.uk and on our Facebook page.